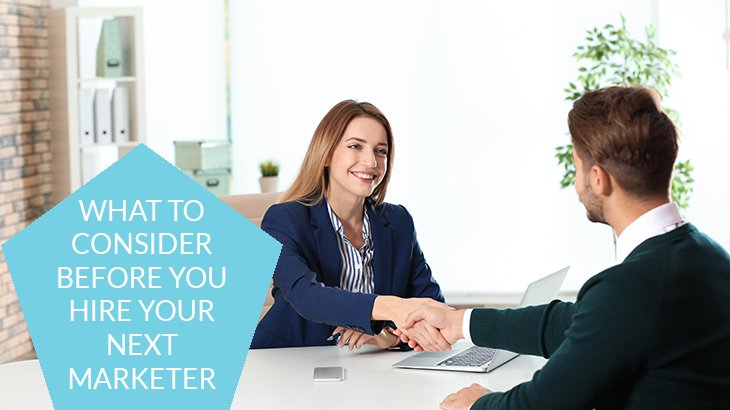 In the B2B industry a great marketer can sometimes be hard to come by. You need to make sure they have relevant experience for a potentially niche industry as well as the skills to do the job.
Hiring the right employee isn't just about recruiting somebody who can carry out the job. It's also about finding that vital cog in the machine that boosts morale around the workplace, strives for improvement with positive thinking and can help the business achieve challenging goals.
A good culture fit is also vital. You don't want to upset your team with the wrong type of character. This could have a domino effect and ripple throughout your team – which is the last thing that any business wants.
This post will outline the main points that you should consider before you hire your next marketer.
We'll cover:
What are the Main Roles and Responsibilities of the Position?
Think about what your current marketing team is missing? Do you even have one at all. If you are a startup this might be your first marketing hire so you'll need to recruit someone with a broad range of skills. Watch out for someone who says they can do everything – more often than not this isn't the case and they will end up spreading their skillset too thin.
It also depends if you're hiring specialist marketers to enhance your efforts, as their key skills can vary.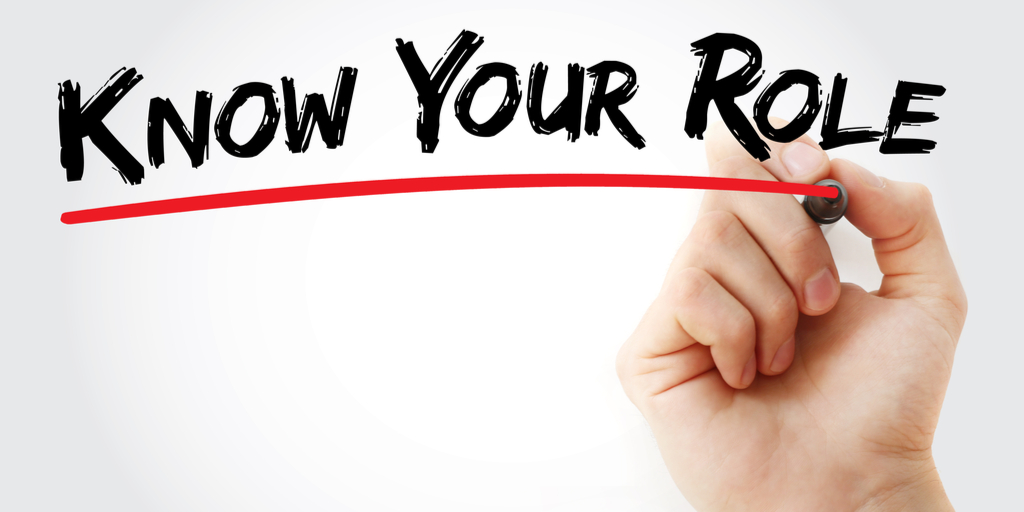 Some examples of specialist areas are:
Content Marketing.
Account-Based Marketing.
Digital Marketing.
Product Marketing.
Partner Marketing.
Obviously, as well as their unique roles these specialist departments will have some overlap. Whereas the job of a general marketer is much broader and requires less specific skills. General marketers should have experience in:
Overseeing and developing digital and offline marketing campaigns.
Researching and analysing audiences to develop trends.
Presenting ideas and strategies.
Writing and proofing copy.
Maintaining websites and exploring analytics.
Organising events and product exhibitions.
Managing social media campaigns.
Outlining these main roles and responsibilities is a great way of whittling down the different candidates. You'll be able to get a feel of everything that you expect of your marketer and will then be able to see whether the right candidate is capable of carrying that out.
Be clear on your expectations for the job – expect too much you will have a jack of all trades, master of none. The ideal start is someone who has a good knowledge of content writing and strategy – the rest of the marketing can be developed from there.
What Budget Do You Have Allocated?
When it comes to thinking about your next hire, take a second to consider whether you can actually afford it with your allocated budget.
You need to look at the overall budget for your campaigns. Break it down into sections that allow for people, tools and actual marketing efforts. Once you've taken a look at just what it takes to achieve your overall goals, you should be able to pinpoint figures that will allow you to reach and hopefully surpass these targets.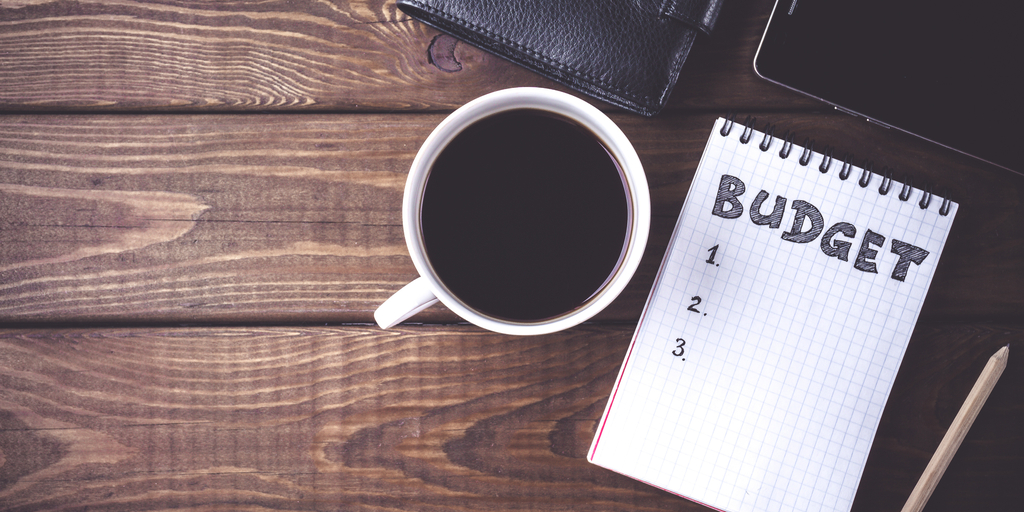 For example, marketers may need to use paid tools like Hubspot and SEMrush. On top of their wage, these are all additional costs that can soon add up. Plus, they'll need the right equipment to work with, so make sure that you've considered everything before deciding to hire.
Businesses will never want to go over budget. After all, that's what they're in place for. If a campaign ends up going over budget it's usually an indicator that they've been poorly managed. A marketers wage can take a big chunk out of a budget, so think carefully before you look at expanding into new areas.
What Skills are Needed to Succeed in the Role?
Just like the roles and responsibilities, the skill set required depends upon the role that you're looking to recruit for – especially those specialist roles. Although they'll have transferable skills, the skills needed for a content marketer will be different from what a PPC marketer will need.
Some of the transferable skills that all marketers need to have are:
Web Design
Your website is likely to be the first thing that your customers come into contact with – so it needs to be spot on. If it doesn't represent the company well, then the chances are that your potential customers aren't going to be impressed at all and therefore, will likely close their window.
We're not saying they have to build your site from scratch – hire a developer for that. But they need to be able to navigate the back end of it so they can upload content, build landing pages, change and edit photos as well as do general maintenance.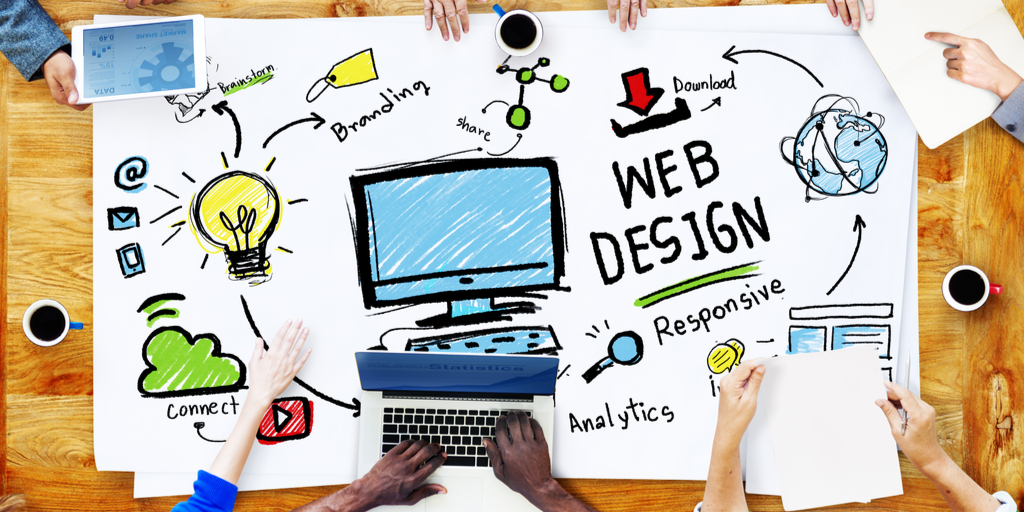 Writing Skills
Whilst it's your design that'll catch the eye of visitors to your website, you need to keep them there with top-quality content. Your web-copy is the first conversation that you'll have with your visitors – and first impressions are everything, so you need to nail it.
If you are a startup or a small team the writer will be responsible for all types of content. Think email campaigns, website content, PPC ads, social posts and sales collateral – they need to be spot on with their ability to communicate, especially in a B2B market where the product could be of a higher price point or a more difficult pitch.
Put it this way, if you spoke to someone for the first time and they were rude and not at all helpful, would you go back and speak to them again? It's not likely.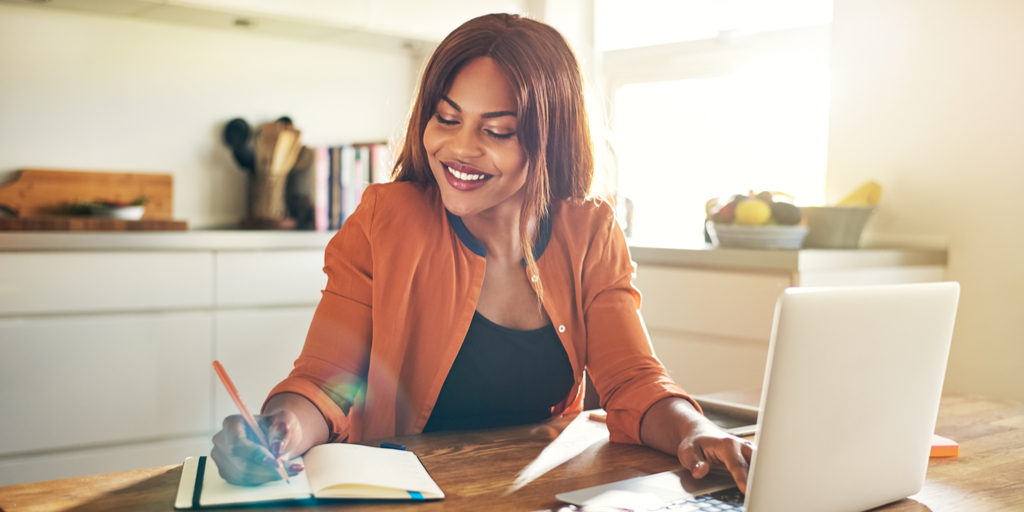 To be able to write successfully for a B2B marketing team, you need to:
Strategy. Create a marketing strategy that the leadership team buys into.
Value Proposition. Help shape the value proposition so it resonates with your audience.
Content Creation. Create a variety of content across blogs, case studies, eGuides, social posts, infographics, presentation decks to be used throughout the lead generation process.
Sales Enablement. Write, edit and proof case studies, pitch decks, playbooks, and product information for the sales team to use throughout the customer acquisition process.
Mentoring. Help mentor junior members of the team with the aim of transitioning into a managerial role.
Strategy Development
Your strategy is what helps your business achieve its overall goals and objectives, so you need to have your approach on point to get where you need to be.
If you don't have a solid strategy in place, you'll go nowhere – fast!
What's the point in having great content if there's no strategy? The marketer needs to know why they are writing something and what the aim of it is before they begin. It's not just for content but every element of the business should have strategy within it.
Data Analysis
Marketers need to be able to recognise what they're doing right. And if their strategies aren't performing so well either. But in order to recognise this, they need to be able to analyse data and operate the relevant tools. This is important for improving your future marketing campaigns and the overall success of your business.
Marketing may be all about creativity however, without the aid of data, you're only halfway there. B2B marketers can use Google Analytics to check out metrics like conversion rates, bounce rates and page views to analyse the strength of campaigns.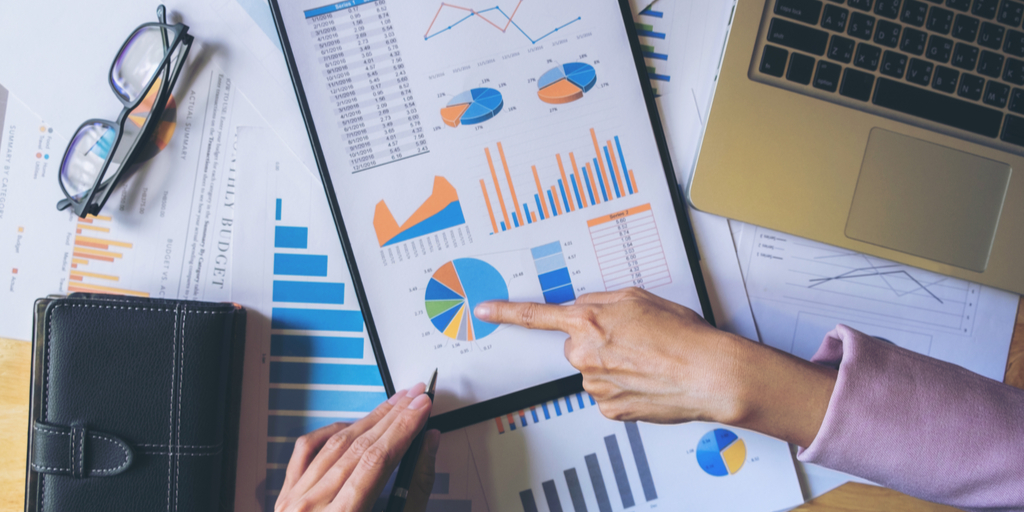 Social Media Savvy
Social media is perhaps the biggest influencer on customers in the modern technological world. Its popularity continues to grow and if you're not on social media currently, then you need to be.
B2B businesses use social media to enhance their brand image. They're not necessarily selling a product but building a trusting image to attract clients to work with them. Social media may seem irrelevant to B2B businesses, but that couldn't be more wrong.
A social media savvy marketer should be able to showcase social finesse, be a good storyteller and be a regular user of various social media platforms.
How Can You Assess a Good Cultural Fit?
The last thing that you want when introducing a new marketer into the team is to upset the company culture that you've worked so hard to establish. Your new marketer needs to be a good cultural fit just as much as they need to be skilled and experienced enough. If they're not, they can affect the whole team morale and productivity.
So, how do you know when you've found yourself a good cultural fit?
Well, you should get a good impression of their character and working methods at the interviewing stage. A lot of B2B businesses opt for various rounds of interviews to make sure that they are a perfect fit.
It's good practice to ask the right style of questions in interviews. Let people express their personalities and showcase their talent with open questions that allow more for longer answers. Here are examples of killer interview questions from 23 B2B experts.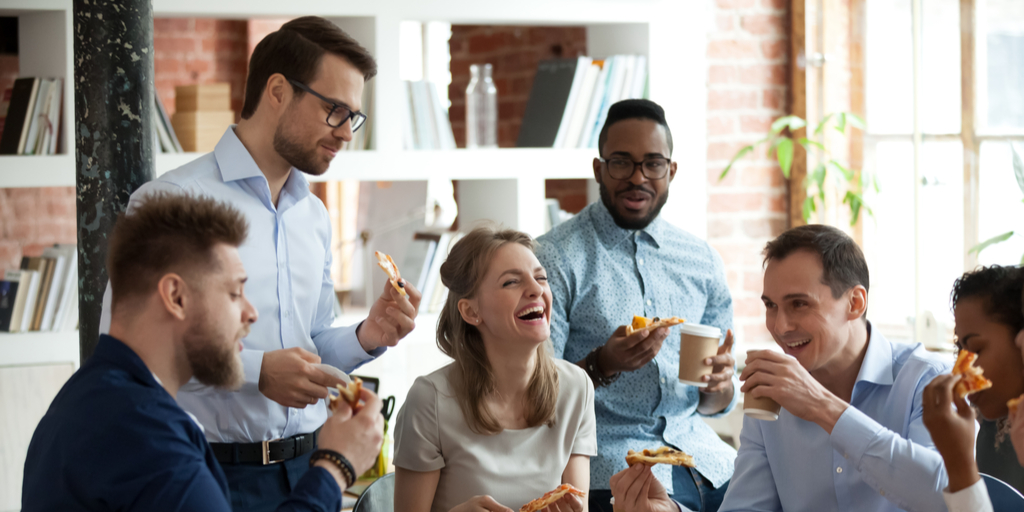 Do They Understand the Company Aims and Objectives?
Your marketing team all have to be pulling in the same direction for you to achieve great results. So, for that to happen you need to make sure that your next hire understands your company's main goals and targets. Not just that, but your core values too.
Like the cultural fit assessment, you should be able to gauge whether somebody understands your business' main mission statements at the interview stage. If they've done their research and are passionate about the job that they're applying for, they'll have taken the time to learn the core information from your site.
If they haven't, then how can you expect a high level of commitment from them if they got the job? You can't really.
Recruit Wisely For Your B2B Tech Business
So, now you've read about what you need to consider before you hire your next marketer, you need to make sure that they're the perfect fit for your company.
As we outlined, content marketing is a specialist area that agencies should look to expand into. But you need to find a content marketer that you can trust with making that all-important first impression to your customers.