Are you a B2B Technology business that's looking to hire a recruitment agency to help you find a marketer to ignite growth? Or perhaps you're looking for a marketer who understands how to leverage the best Martech solutions to drive better results?
Digital transformation over the past decade has been significant for B2B companies. To the extent that very traditional industries are investing in Technology to drive efficiencies and be more profitable. Maybe it brought you to this page in the first place?
You also have a steady stream of Startups entering and trying to disrupt B2B markets and using Technology to underpin their services or products. Think AI, IOT, robotics, blockchain...there's so much going on right now. A far cry when we started our recruitment careers and a PC was a novelty...
Alongside this, the role of a marketer in the B2B Technology market over the last decade has changed too. I know you feel this, right? In order to be successful, marketers now need to be up to speed on the latest marketing technology available. Think automation, chatbots, analytics, extended reality….nothing shows this more than MarTech Today's 'MarTech 5000', up from 150 companies back in 2011.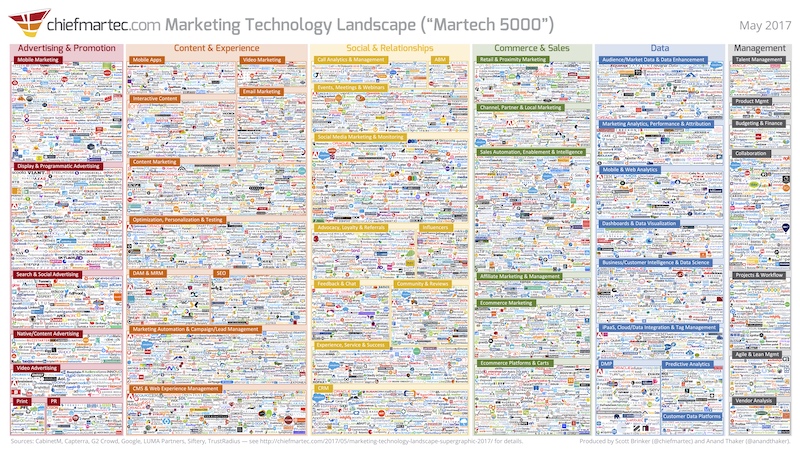 And that's why at Market Recruitment we love the B2B Technology space. As a business we consume, buy into and use these solutions everyday. [Frank admission - we're borderlingly obsessed with it all!] Hubspot is a company we admire - their solutions and their whole approach to inbound marketing and what it's done for the marketing industry as a whole.
If you're looking for a recruitment agency that truly gets Technology Marketing, then let's speak…