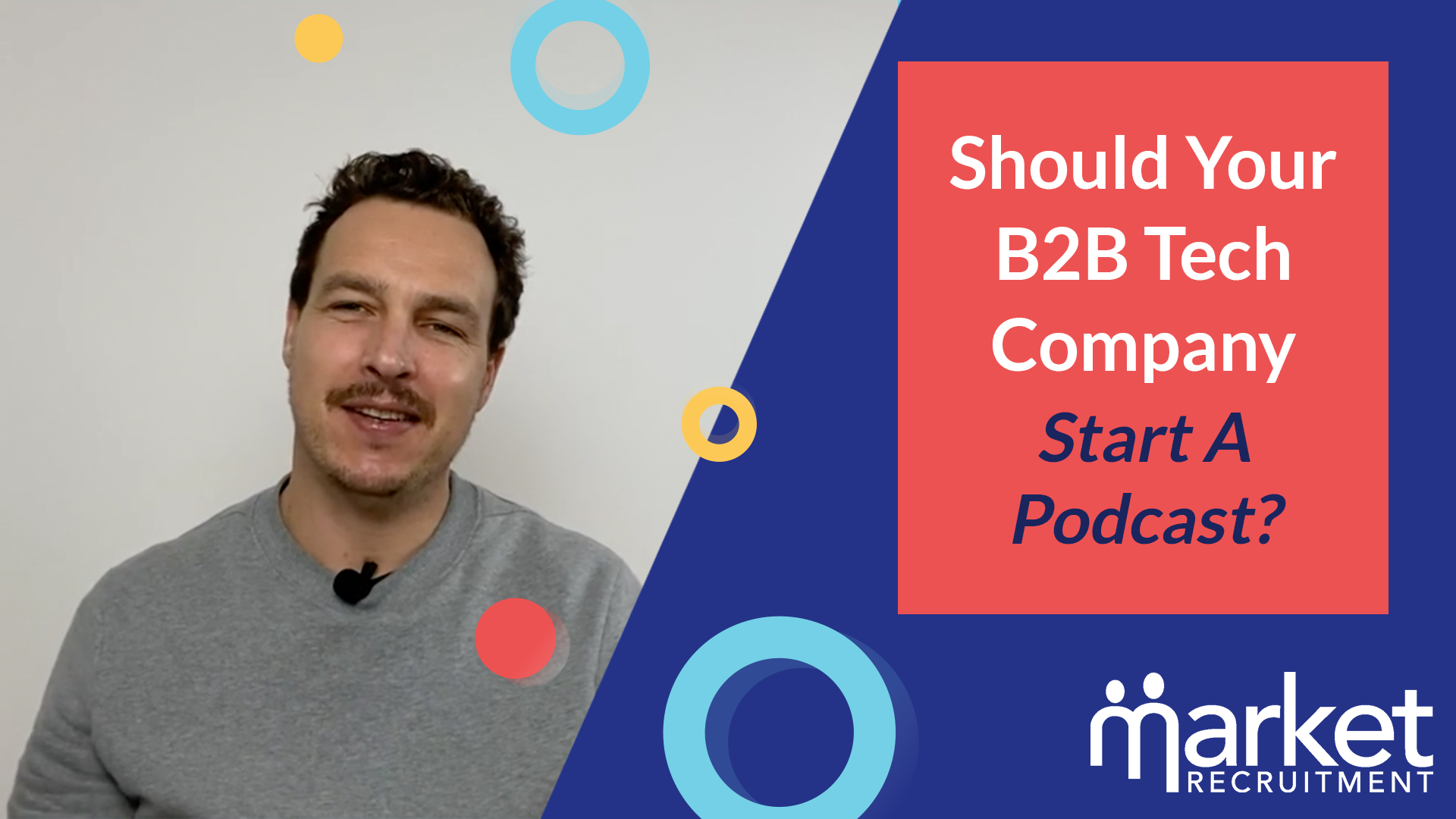 Should your B2B Tech business start a Podcast?
It's a question I'm sure a lot of B2B marketers are asking themselves right now.
In fact, according to Ofcom Around 7.1 million people in the UK now listen to podcasts each week. That's one in eight people and is an increase of 24% over the past year.
And even the prolific Gary Vaynerchuk is waxing lyrical about the concept of B2B companies setting up niche podcasts and the benefits it can give you.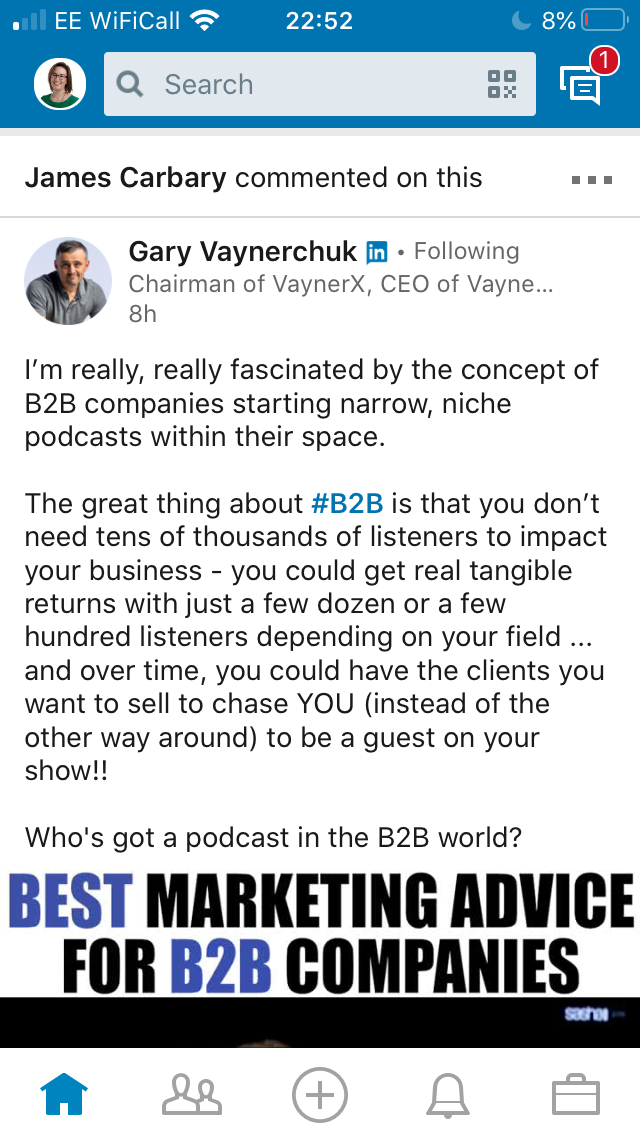 So in this video I'm going to talk you through our experience of running a podcast for the last 18 months.
I'm going to talk to you about the learnings, the surprises and of course the benefits.
And if you stick around to the end I've got a resource for you with all the tech we use to create our podcast.
And hopefully, that will help you decide whether or not to start your own podcast.
Setting up our Podcast
But first, why did we set up a Podcast. And it wasn't until my business partner Fiona Jensen suggested the idea, that I'd ever really thought about it.
But Fiona's idea was to create a podcast to give back to the B2B marketing community.
She wanted to help them with getting career advice from the people who'd been there in the trenches. Advice they couldn't get elsewhere.
Now we're a recruitment company so it all ties into what we do, but we knew one thing, we didn't want it to be salesy. It's not about us, and all about helping our audience.
Our learnings from our Podcast
So, 18 months down the line, what were our learnings.
Well there are 3 points that stand out;
One, is that if you're expecting to start a podcast and a month later have a pile of leads on the sales teams desk, then don't start one!

Like all content it takes time to build awareness and get traction. And in the early days Fiona said it was like shouting into a megaphone and hearing nothing back.

Unlike a lot of digital marketing tactics, it's quite hard to get metrics on your podcast.
And our third learning was around the story. Our episodes to start with were quite broad and general.

Now we had some great feedback but we thought it got a bit repetitive over time.

So we started to build each episode around a topic, which is usually based around the guests strengths or experience, so it's definitely worth planning how you want your podcast to look six or 12 months down the line.
Surprises from setting up our Podcast
So our biggest surprise was how willing people are to get on the podcast and help. We're very lucky to have leaders in the B2B marketing space who want to share their experiences to help others. And I'm sure there'll be people like that in your market.
And I'm not saying getting guests is easy for Fiona – but given we had just started our Podcast, we've had some big hitters on it. I'm sure you could do the same.
The benefits from setting up our Podcast
And I'm going to give you these in rapid fire fashion because there have been a few;
you get to help your audience and give an insight into who you are in a non-salesy way
on top of the Podcast itself, it's great content to use and repurpose
its helped position us as thought leaders
it's opened up a lot of senior contacts in our market who we probably wouldn't have got face to face with
we can directly attribute 4/5 placements to people getting in touch referencing the podcast / and we placed one podcast guest into a Marketing Director role – how many we've influenced along the way, it's hard to say
Overall view of setting up a Podcast
So as you can see we're fully invested in our Podcast, we think it adds a lot of value to our audience. If you'd like to check it out, then there's a link in the comments or notes below.
If you have any questions for us, then please get in touch with us. We'd be more than happy to help.
And my last piece of advice, just commit and do it. Taking the first step is often the hardest and I hope we've helped you in some way if you decide to take that journey.
Best of luck.