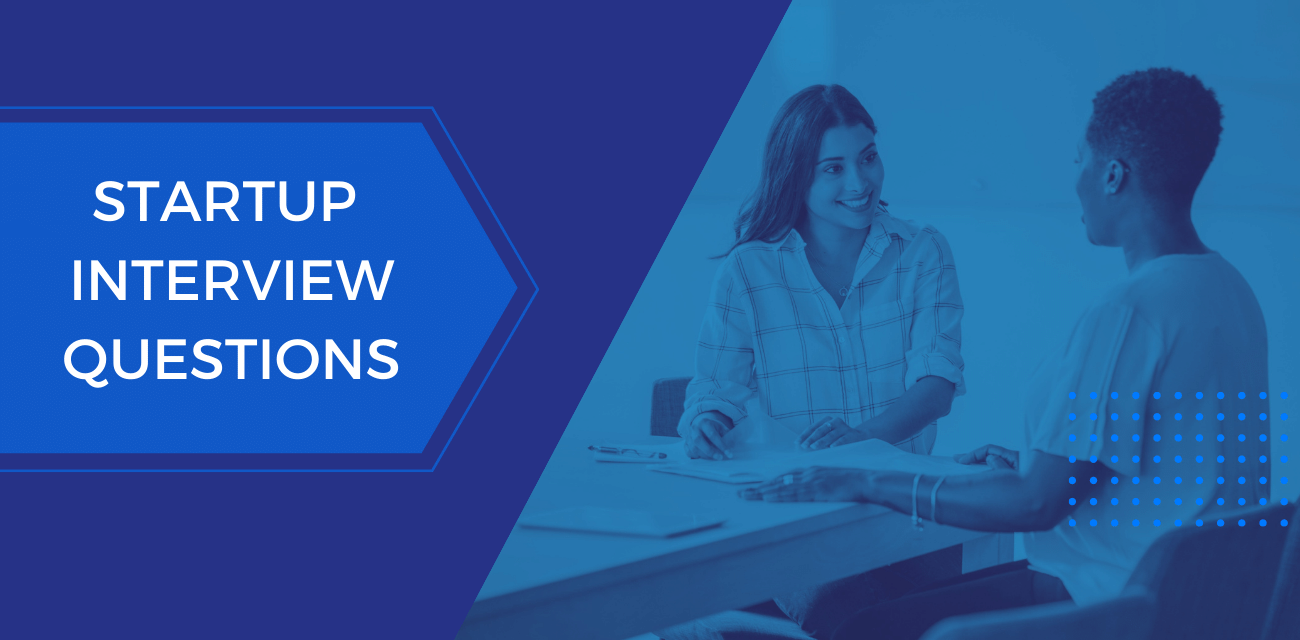 When you're applying for a job as a B2B Startups first marketer, there are some important questions you need to ask in your interview before you move any further. In this article, we hear from an experienced marketing manager about the questions you should always ask in your job interviews.
---
Why Asking the Right Interview Questions Is So Important
A big part of preparing to interview for a marketing job is trying to anticipate what questions you'll be asked, and ensuring you have strong, detailed answers to return.
However, it's almost as important to come prepared with your own interview questions, so you're able to gauge whether you'll be happy working in that role, that market, and the business itself. This is particularly relevant if you're interviewing for a marketing role in a B2B technology start-up.
Why's that? Well, firstly, you need to figure out if you and the company will be a good fit for each other. Beyond that, you also need to understand how the company is run and what sort of role marketing will actually play.
Some tech start-ups operate under intense pressure from investors and founders to generate revenue quickly, which makes them very sales-focused. Not all start-ups are run that way, though. Many early-stage B2B tech companies take a more customer-centric approach, giving their marketers the time and patience required to achieve long-term, sustainable results.
To help you get a feel for how you'll be managed and measured in the roles you're interviewing for, we've compiled a list of interview questions to ask start-ups in your job interviews.
These questions came from Pinja Dodik, Marketing Manager at Swarmia, who I chatted with recently on our Market Mentors Podcast. She provided some excellent guidance for succeeding as the first marketing hire in a B2B tech start-up.
You can listen to the full episode here for plenty more useful advice.
Key Questions to Think About in Your Interviews
#1 Could you please give me some insight into the company's financials?
Try to get detail on things like:
Revenue
Number of paying customers
Growth rate month over month
Whether or not those numbers align with their growth targets. If not, why not?
Marketing budget
#2 What are the company's plans for gaining investment? Are you boot-strapped or do you plan to go into fund-raising?
#3 How many active customers do you currently have, how long have they been on board, and what are your retention rates so far?
#4 How well defined are your ideal customer personas (ICPs) and go-to-market (GTM) strategy? Why do you feel your product or service meets a key need for your ICP?
#5 What is your sales process like, and how will marketing be involved in supporting that? Do your customers self-serve, are they sales-assisted, or a combination of both?
#6 Do you have any existing marketing plans, activities, or content in place? If so, how have they performed?
#7 As a marketer, how much freedom will I have to experiment and test new ideas?
#8 How much runway do you have (in years or months) if things aren't working and we need to change our approach?
#9 How will you measure my performance (and success) for this marketing role? What will be some of my key performance indicators (KPIs) in my first year?
#10 How will important decisions about marketing's strategy and tactics be decided, and who will be involved in those decisions?
#11 What will my priorities be in the first 90 days in the role?
Don't be Afraid to Ask!
In every interview, we strongly recommend asking interview questions to gain insights into how the business is run, how your role will be managed, and anything else that's important to you about the place you work.
This will help you find a company that understands the role of marketing, sets its overall strategy accordingly, and allows you to thrive in your role.
As Pinja explained on our podcast, "Sometimes in an interview, people are far too eager to please, and they just say anything that makes them look good. If you want to stick it out and stay there long-term, you need to understand how senior a person they're actually looking for, and whether they'll let you have a real impact on the business."
"You could be an amazing marketer, but it still might not be the right company for you."
"You don't have to have experience about everything," said Pinja. "You just have to understand the realities of what you'll be doing, because you'll be sorely disappointed if you start in a company that's operating in a totally different way than expected."
Market Mentors Podcast
Pinja's podcast episode covered plenty more interesting topics, not just for candidates but also for B2B tech companies looking to use marketing to grow. She also discussed:
How her current business, Swarmia, decided it was the right time to hire someone in their first marketing role
How she and her current CEO set goals and KPIs for her marketing role with no previous point of reference.
Some of the challenges she has faced in her current role so far, and how she overcame them.
How she approached hiring a second member of her marketing team to help improve performance and results.
Additional tips for creating a marketing strategy that will drive growth in an early-stage start-up company.