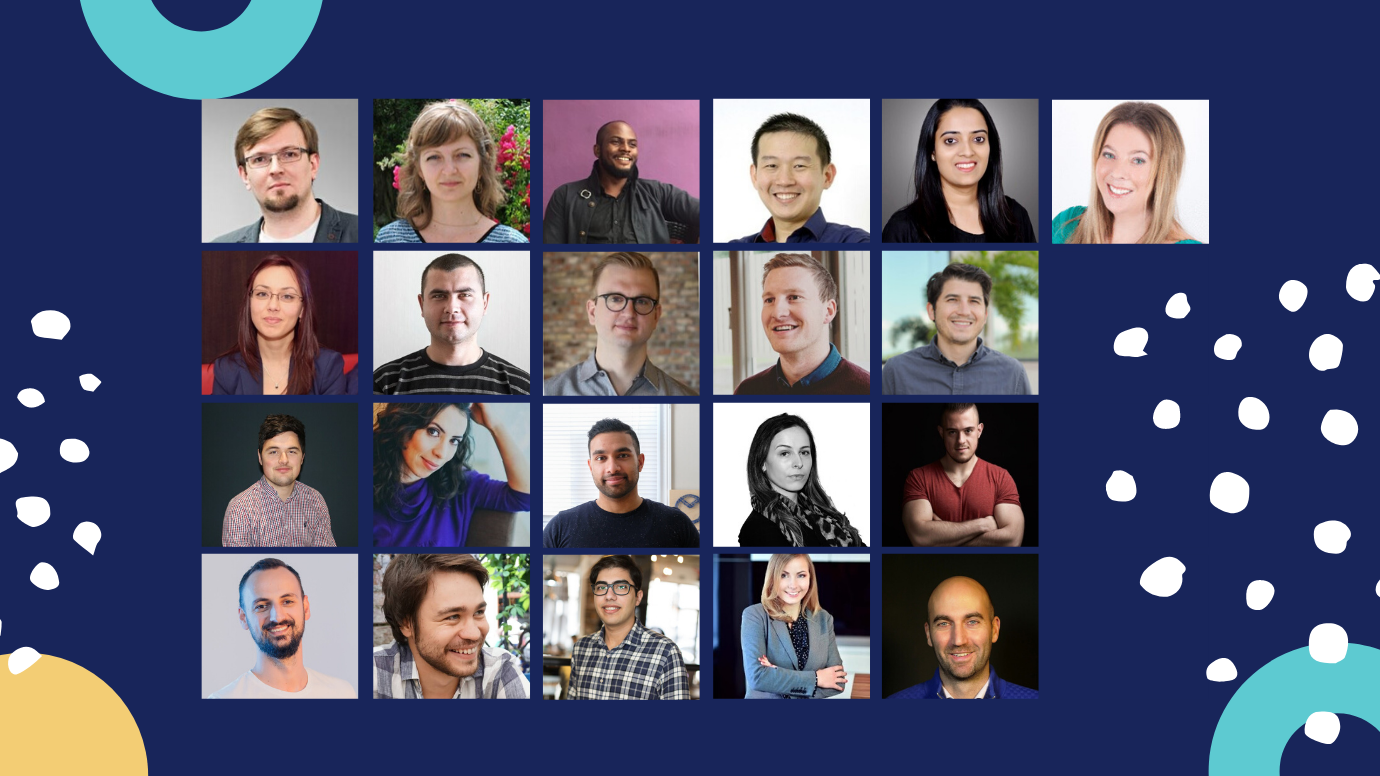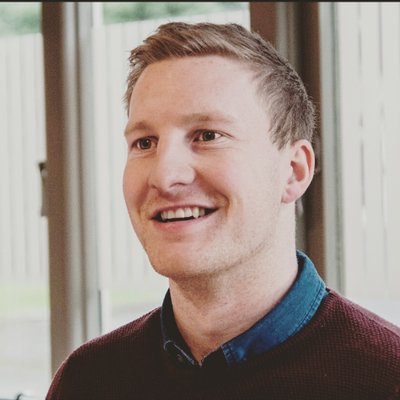 David Campbell, Marketing Strategist, Right Inbox
#1 focus for 2020 is converting traffic to our blog into customers. In 2019 we 5x'd the organic traffic to our blog but unfortunately, we didn't see the same increase in our customer base. For 2020 we're going to roll out some visual pop-ups and CTA's to bring blog traffic to our product pages.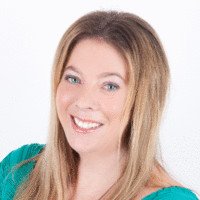 Lilach Bullock, Lilachbullock.com
https://www.linkedin.com/in/lilachbullock/
My no.1 focus this year when it comes to content marketing is to only create content strategically. Each piece of content produced should have a clear purpose: to drive leads, to boost traffic, to rank for a certain keyword…Whatever the objective is, it's important to ask yourself before you create the content, what will it help me achieve? How will it help me reach my marketing objectives? Nowadays, there's no point in creating content just for the sake of it: you need a strategy and gameplan and you need to ensure that each piece of content you produce helps take you closer to reaching your marketing objectives.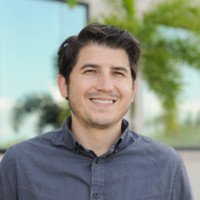 Jeffrey Previte, Content Manager at Bluleadz
https://www.linkedin.com/in/jeffreyprevite/
Our top priority with content marketing is lead generation. Our lead generation results are the foundation of our SLA we created with our sales team.
We are very fortunate to have a steady growth in traffic over the last several years. After shifting our focus to longer form content and making historical optimisations a main focus last year, we are seeing great results in increased traffic. In fact, one of our historically optimised posts saw a 159 percent increase in views within 6 months after we republished it.
But we wanted to do more with that traffic, so we are creating contextual content offers for a lot of our posts, especially the ones generating the most traffic. After creating a new offer, we add it to relevant posts as both a CTA at the end of the post and as a sidebar CTA with a short form on the page.
The sidebar CTA makes it convenient for our readers to download the offer directly from the page. They don't need to go to a landing page and fill out a long form. With just two clicks, our readers get premium content that provides value to them for a relevant topic.
Relevant, helpful content will always win big. The more we deliver value through content, the more our readers trust us and the more likely they are to download our content offers.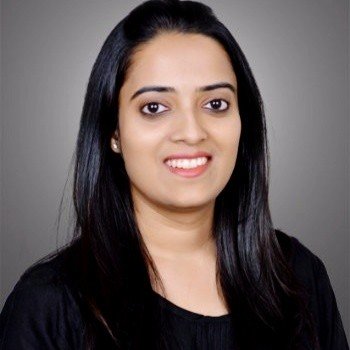 Taru Bhargava, Content Marketing Specialist, Genbook
https://www.linkedin.com/in/taru-bhargava
My #1 focus on content marketing is consistently producing high-quality, high-impact content.
We're living in a time of content overload and so are our customers. Throwing content at them that does not answer their most pressing concerns, but was written more for the keyword will do nothing for you.
That's why it is extremely important for content marketers to routinely speak with their customers, and not let existing assumptions take over their content marketing strategy.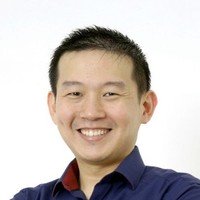 Andre Oentor, Founder, Breadnbeyond
https://www.linkedin.com/in/andreoentoro/
My #1 focus on 2020 is to innovate ways to make life easier and more convenient for our clients. Clients' experience has become a top priority for our company. I believe that the more we understand how to serve them better, the more they build brand loyalty and affinity– and that's crucial for a company.
That is why we've been extremely committed to deadlines without compromising on quality to prove that they've made the right choice for choosing us. We also make sure that every interaction between the clients and the company is memorable and meaningful. Thus, positive clients' review becomes our ultimate tool to retain revenue and earn new customers.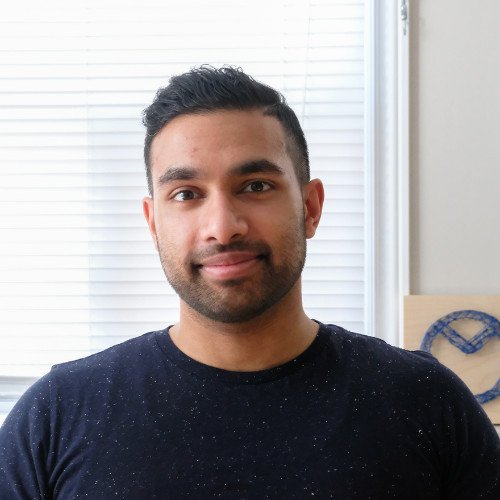 Jeilan Devanesan, Content Marketer, Venngage
https://www.linkedin.com/in/jeilan-devanesan/
My focus in content marketing is all about understanding my audience's jobs to be done (JBTD). Having general tips and tricks, or re-hashed and repurposed content won't cut it anymore. It's not enough to create content that ranks or just beats out competitors on Google.
If you really want to engage potential users, you need to have content that identifies specific problems tied to their roles and provide clear solutions or frameworks for solving them. It's an approach pioneered by the late Clayton Christensen, that helps content creators really focus on what to write about and how to write about it.
The more intimate your understanding of a target user's role, and his/her JBTDs, the more they'll feel you understand them and the closer your product/service seems to align with their JBTD. For example, if a non-profit executive director needs to consistently develop strategies, plan out projects, create roadmaps, design impact reports, and outline processes/flows, then you need to focus on content that addresses those different JBTDs and highlight meaningful solutions."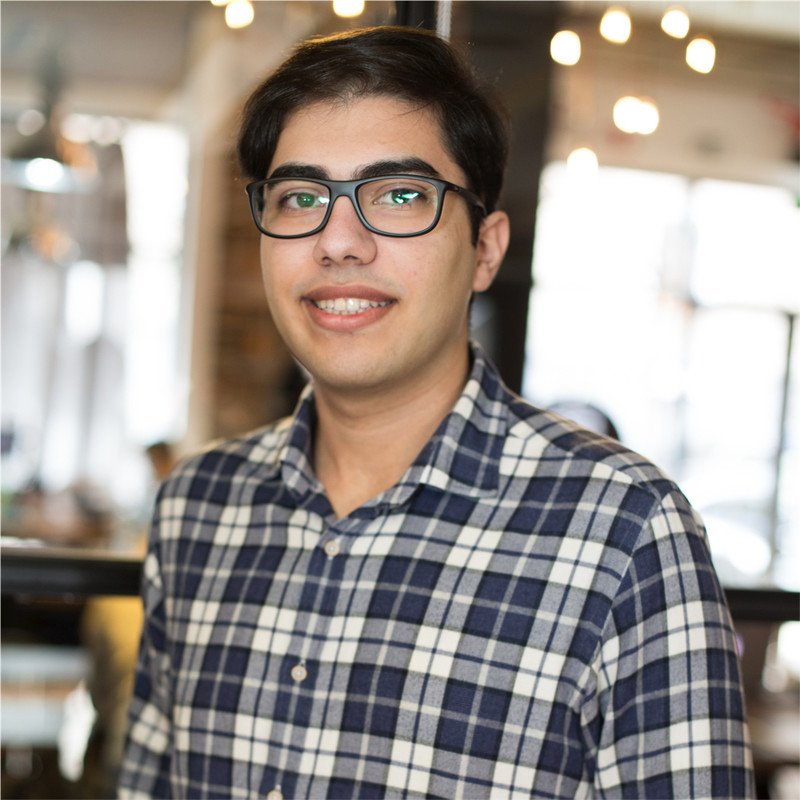 Amir Shahzeidi, Digital Marketing Manager, Uscreen
https://www.linkedin.com/in/amir-shahzeidi/
Our #1 focus for 2020 is to elevate our customer journey and experience using video content marketing. We all know that the consumption of video content has been on the rise over the past few years, so it's no surprise that online video is now king. Video has proven to increase conversions, engagement, retention rate and customer advocacy. However, in a noisy online world, the single best way to build a high-converting video marketing funnel is simply niching down. You can't get far with videos that seek to attract the masses—general and diluted content just doesn't work anymore. To get the full power of video marketing, you need to create videos that support your customer journey and experience, from the awareness stage down to purchase and post-purchase stages.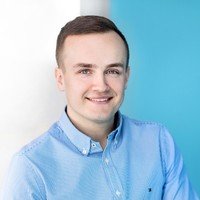 Michal Leszczynski, Content Marketing Manager at GetResponse
https://www.linkedin.com/in/leszczynskimichal/
When coming up with our content marketing strategy, we've asked ourselves:
What makes us different from all the other companies that put out content on their blogs?
The answer we found was data.
We sit on a ton of data and can produce high-quality research regarding a whole range of topics around email marketing, landing pages, webinars, and more.
One such example is our Email Marketing Benchmarks report.
It's something others can't easily replicate. It's also something that can help us build authority and attract links from reputable websites – without having to do massive outreach campaigns. And believe it or not – it's also fun to conduct original research.
So, this is our main focus this year – producing more content based on original research.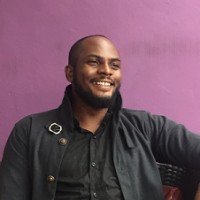 Daniel Ndukwu, Founder, KyLeads
https://www.linkedin.com/in/daniel-ndukwu
Our focus in 2020 is 2-fold. First, we're doubling down on creating learning paths for our website that focus on topic clusters relevant to our business. What I mean is creating resources that are easy to navigate while simultaneously moving people to your desired action (sign up or sale).
For example, instead of writing a 4 thousand word article on customer experience which many people may find unwieldy, you write a series of 2,000-word posts that break down customer experience into different aspects like customer experience strategy, customer experience management, customer experience tips, customer experience limitations, etc
The second thing we're going to put a lot of energy into is creating lower-funnel content (bottom and mid) that solves a specific pain point people have. For example, if someone is looking for podcast hosting, they might search the best podcast hosting platforms or if they're fed up with their email marketing service, they may search for Mailchimp alternatives. The search volume tends to be low but the intent is extremely high which makes those articles the most valuable ones on a website.
DO – boosting traffic
We're not interested in traffic per se. We could rank for gif maker and get 100k visitors a month. That would be useless to us because our business has nothing to do with gifs.
Instead, we focus on mid-volume high intent phrases and then create the best pieces of content we can. We use simple short questionnaires to ask our audience what they're struggling with and go find keywords that fit that topic.
After that, it's a matter of promoting the content in relevant communities, amplifying with social ads through platforms like Facebook, Twitter, Pinterest, etc. to get an initial boost then building links to secure its position in the SERPS and unlock long term traffic.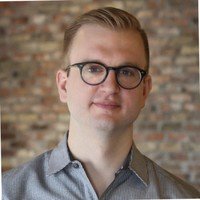 Joel Widmer, Content Marketer, Fluxe Digital Marketing
https://www.linkedin.com/in/joelwidmer/
Our #1 focus in content marketing is continuing to develop more sophisticated ROI tracking. Getting content noticed among all the noise matters more than ever, so gathering accurate data on what's working has become even more critical. That means both qualitative and quantitative feedback.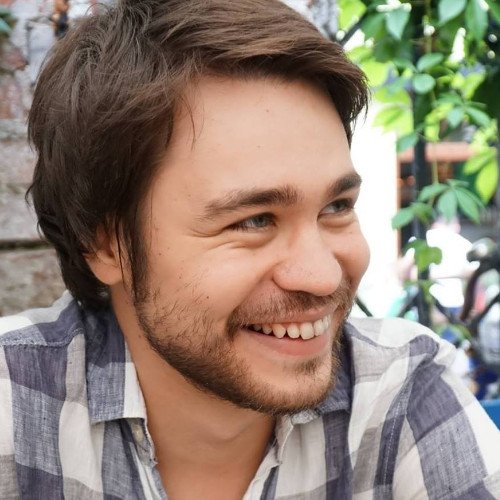 Canberk Arinci, SEO Content Executive, DAN Global
https://www.linkedin.com/in/canberk-arinci-25b06398/
Our primary focus for 2020 will be content marketing. Even if it has evolved in recent years, content is still king! We've already updated our existing blog posts for 2020 and we're preparing our content calendar for the new year.
In 2020, the main aim for us with our content strategy will be featured on more Google snippets. Because 23% of all search result pages include a featured snippet and the percentage goes up every day.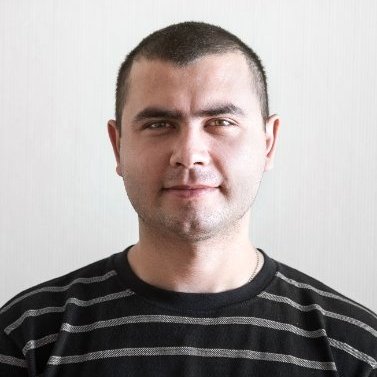 Roman Onischuk, Marketing Manager, Proofy.io
https://www.linkedin.com/in/roman-onischuk-347218129/
We are driving quality educational content for our audience. Our articles, posts, emails, and press releases all contain an educational component to help every reader use the service and improve the delivery of their email and other messages. For us, the main focus is always useful content that readers will value, with advice and instructions to help them achieve their desired results. In our experience, this leads to open rates that are 80-90% higher than messages that don't take this approach.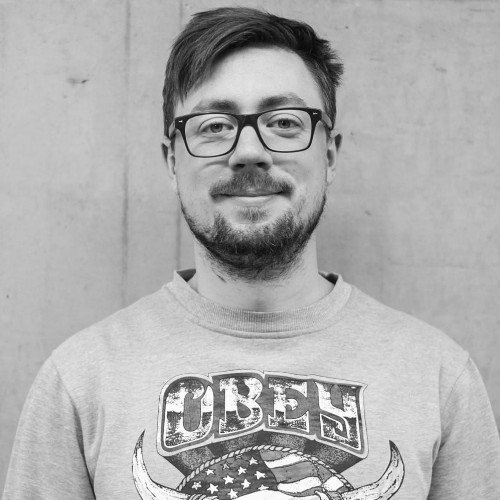 Pavlo Pedenko, co-founder at Growth Marketing Stage, Growth Manager at Preply
https://www.linkedin.com/in/pavlo-pedenko-7a02061b/
Treat B2C content as B2B.
Last year we published The 2019 Marketing Benchmark Report where we surveyed ~200 marketers to discover what works in marketing nowadays. It turned out that more than 70% of marketers were planning to increase their content marketing budgets. We saw this tendency across industries and companies of different maturity levels. At the same time, we discovered a significant drop in planned PPC budgets. Means the competition in the content will only get worse.
In any case, my bet for this year is prioritising quality over quantity.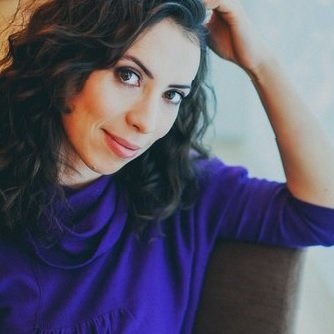 Lesley Vos, Content Writer/Strategist, Bid4Papers' blog
https://www.linkedin.com/in/lesley-vos/
My focus for 2020 is topic-focused and data-driven content creation.
With E-A-T among key ranking factors this year, it seems Google wants to rank authoritative and trustworthy content from experts high. As a content writer, I'm going to focus on assets based on research, numbers, actionable case studies, and professional insights to provide specific value to a particular audience.
More than that, most of the content assets will be topic-focused to grow my blog's topical authority for outranking competitors in SERP. So I want to try organising those mentioned above data-driven texts into clusters for more organic traffic. Creating pillar pages with supplementary, more specific articles, I hope to build up the website's authority in the niche, which could impact overall rankings too.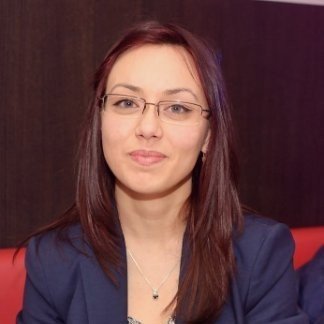 Andree Sauciuc, Content Marketer, CognitiveSEO
https://www.linkedin.com/in/andreeasauciuc/
My number one focus for 2020 is writing strategic content. Lately, I've been focusing more on content and will continue to do so in 2020. I managed to build a more actionable approach when it comes to writing content and, most important re-writing outdated blog posts. It is more of a growth technique by making your website better and driving a higher audience to your website.
Recently, the cognitiveSEO content team and I started to search for old or underperforming content and to write missing information. The strategy relies on finding content that could rank for multiple keyword variations (2 or 3) depending on the possibilities and optimising it for all. In the process, I check all the competitors from the first page of Google.
First, I look at the titles, meta descriptions, and then I look at the content. When I get to thins point, I am interested to see what additional topics they tackled, what headings do they use, what information are they missing.
Then, if it's an old article, I try to see what I need to add, re-write headings, content, and change it entirely if needed.
As we move on to 2020, the SEO content writing process has shifted to the idea it had this year. Now the focus relies on intent. So, based on what are the top-ranking competitors writing about, you'll have to do accordingly. Prove yourself worthy of the first page and reposition your content in that direction.
The asset is to provide some unique information. It can be a personal story, experience, something you've heard, or an analogy, a comparison with a completely different industry. The thing is, it should be creative, inspiring.
To prove my point, let's take an example I used before and find it interesting. Some time ago, on a furniture store blog, I found a nice article about the history of the sofa where it talked about the evolution of its most iconic forms, naming it the Sofa Story. Well, reading it, I got to think that the evolution of content is indubitably similar. Content started from raw and plane information, similar to stone sofas, to overly-optimised content, when sofa became a little too tawdry, with highly rich details (oftentimes too many). Then, getting into today's content, which is more fitted compared to the more contemporary soft seating sofa in a range of styles.
Nonetheless, everyone is free to make all the connections they want in order to offer what they need.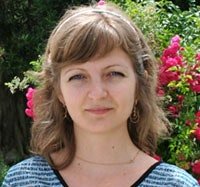 Ann Smarty, Founder of ViralContentBee
https://www.linkedin.com/in/annsmarty/
Next year I am going to enhance my content research strategy as I believe that customers' expectations are growing steadily. These days consumers would ignore mediocre and shallow content and only respond to truly original ideas and in-depth articles. I am going to revamp my team's brainstorming and research processes and explore new tools that would help us keep up with this marketing trend.
I'll try and add tools like Text Optimizer into the mix to help my team come up with better-researched content that meets customers' expectations. TextOptimizer.com is the content marketing tool that implements semantic analysis to help you understand and optimise for your target search query. Another tool on my list is inLinks, and there are more I am going to look into.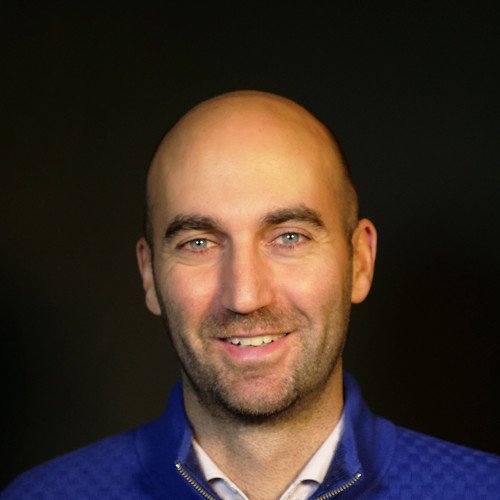 Luca Tagliaferro, lucatagliaferro.com
https://www.linkedin.com/in/luca-tagliaferro-509b709/
To answer your question, smart SEO will start spending more time leveraging featured snippets. There is a growing trend showing the organic CTR is lowering (according to research by Rand Fishkin) because Google is giving more and more space to paid ads above the organic results. Featured snippets can help in increasing the organic CTR again by providing content and answers in position 0. If done correctly, in 2020 they can be sending a good portion of the traffic to businesses as enhancements to search engine listing, like comparisons tables, bullets points lists, descriptions, etc.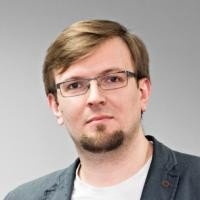 Aleh Barysevich, Founder at CMO at SEO PowerSuite and Awario
https://www.linkedin.com/in/alehbarysevich/
My top focus in 2020 (and here I speak about both the SEO tools and social media monitoring app our team's building, as well as our in-house digital marketing activities) will be users.
No matter what you do—write content, build solutions, optimise CTR, do link outreach, manage social media marketing—you must focus on your target audience and align all your activities with your target users' needs, challenges, and interests. If you haven't been doing it yet, shift your activities towards intent research and think of the ways to better full-fill users' needs.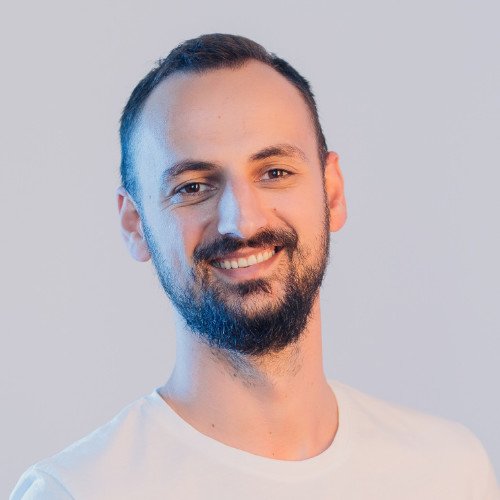 Robert Katai, Content Marketing Manager at Bannersnack
https://www.linkedin.com/in/katairobi/
My number one focus is to develop the "Connecting the dots" skills. It's not really for the entire year, but I think if I'm working intentionally to develop this skill can help me with my day to day work but also with my team management skills. Connecting the dots can help you find new ideas, find the resources to implement them and find channels to communicate these ideas. Even if you are a marketer, content creator, designer, CEO or you have other roles, I think this skill can give you so much advantage in your daily job and also in your daily life.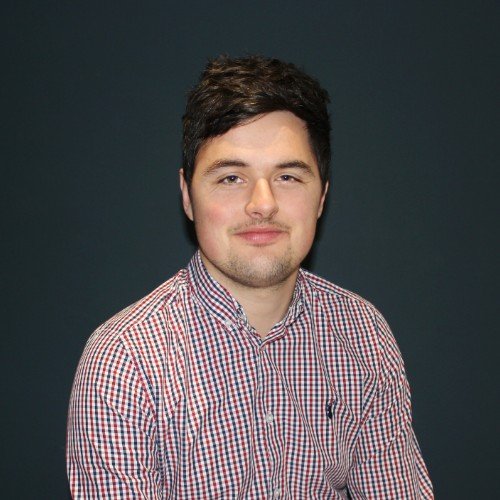 David White, Director of Content Marketing at Connective3
https://www.linkedin.com/in/david-white-8589b378/
The number one focus for content marketing is delivering consistent & relevant results. For too long agencies and companies have been focusing their efforts on large creatives, missing out on 40% of all PR opportunities.
Brands and agencies need to focus on creatives but also run proactive and reactive PR simultaneously. This could be anything from business updates aimed at trade press all the way to charity work. You always have a reason to be talked about, you just need to go out and tell people.
"What is your number one focus in content marketing for this year?"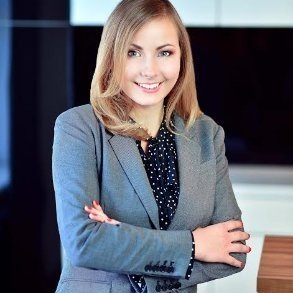 Paulina Bajorowicz, Content Marketer at Appjobs.com
https://linkedin.com/in/paulina-bajorowicz-4a593284
The answer is simple: create content that answers our audience's questions and make it easy for them to find it.
How do we want to do it? By putting our audience first – research and listen to what our target audience is looking for, what their problems and needs are. Second – keep our technical configuration and content structure up-to-date by monitoring Google algorithm updates. Lastly – distribute our content and measure the results.
Keeping it short: Monitor. Answer. Distribute. Track. Learn. Repeat.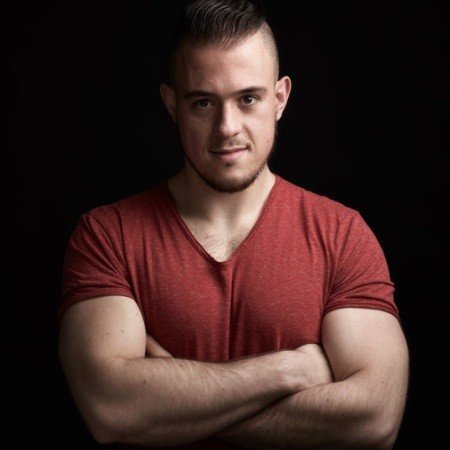 Kevin Indig, VP SEO & CONTENT at G2.com
https://www.linkedin.com/in/kevinindig/
My #1 focus in content marketing in 2020 is less focus on keywords, more focus on originality.
More focus on a topic and a problem to solve for the reader, less usage of the same template for every keyword.
More standing out, less fixation on a specific keyword.
More contrarian views. More unique angles. More unique data. More uniqueness.
Why do I put up such a steep thesis as SEO?
1) With Google getting much better on understanding relevance and meaning, we don't need to optimise for keywords that much anymore. It's enough to focus on user intent and the problem we want to solve for the reader.
2) The flood of content we've been seeing for a couple of years means it's now more important to stand out than ever before. High quality are merely table stakes.
3) Originality creates personality and brands. You can only be seen when you stand out (literally).
Hana Bednarova, Digital PR Specialist and Founder at Bednar Comms
As ever, the number one focus is to create great content for our clients, that gets published by the press and shared by the public. However, content that is popular and works within the press changes all the time. Our focus in 2020 will be carrying on working more with video and ensuring that our content is supported by 'real-life' stories or can be easily related to everyday life.
I love to experiment, so we will be carrying out some tests when it comes to content creation – seeing how certain content and the way it is presented is welcomed/or not by the press and public. This helps us improve the content we create and the results.
The number one focus in content marketing for me is to intertwine the principles of Google's E-E-A-T and Topical Authority into every piece of content. It's about more than just writing – it's about demonstrating real expertise, building trust with readers, and becoming a recognised authority in your field. I believe that when we focus on these elements, we create content that not only ranks in search engines and therefore converts well but also genuinely helps and engages the reader. That's the kind of content that stands out in today's crowded content marketing space.
Luca Mussari – Freelance SEO Consultant