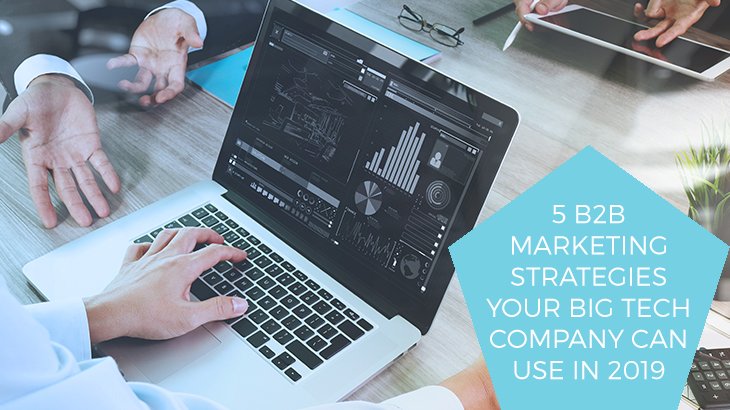 Marketing and technology are forever moving forward. And rapidly too.
This is good news for marketers, and businesses as a whole, as they can use the advancements in technology to their advantage when generating leads.
However, the more businesses that're utilising the various means of technology to help promote their business, the more competition there is online. So, the harder it becomes to stand out from the crowd.
So, how can your big tech company utilise the latest technology and release the perfect B2B marketing strategies?
Well, this post will discuss 5 top ideas for you to try out that have been trending in 2019.
We'll cover:
1. Augmented Reality (AR) and Virtual Reality (VR)
If you can get people to engage with your marketing you're already halfway there. That's one of the biggest speed bumps in the lead generation process.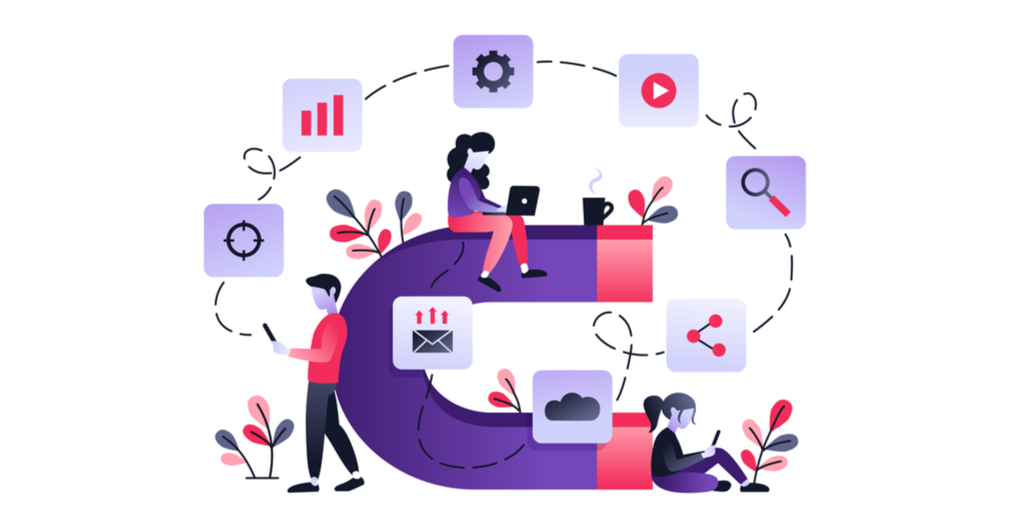 So, what if you could engage them both physically and mentally? Well, AR and VR technologies are the perfect way to do this in B2B marketing.
Both technologies involve the customer directly. So, they'll no doubt retain more important information from your marketing efforts as they're engaged sensorily, intellectually and emotionally too.
Using AR and VR can show your worth to your customers. You can show them what their situation would look like should they choose to adopt your solutions.
Augmented Reality (AR)
AR technology allows you to see what a real-time version of a photograph would look like in a designated space. The technology superimposes digital objects within a given space to make it look like it's actually there.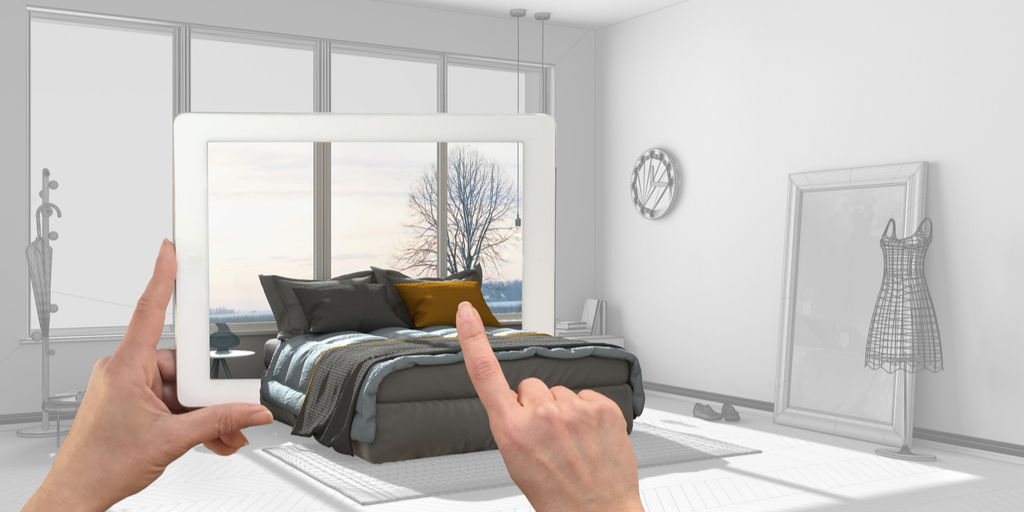 The digital object is scaled correctly, so an accurate representation of what the product would look like is easily achieved.
For B2B marketers, customers could see your products sitting in their lab, office, or chosen working environment – even though the product isn't actually there.
Seeing a product in the customer's office or workplace will have the effect of creating a true feel for how the product will fit into their business. And how it can improve their current situation too.
Virtual Reality (VR)
Where virtual reality differs is it gives the customer the ability to be placed in a full virtual world and navigate around as if it was reality.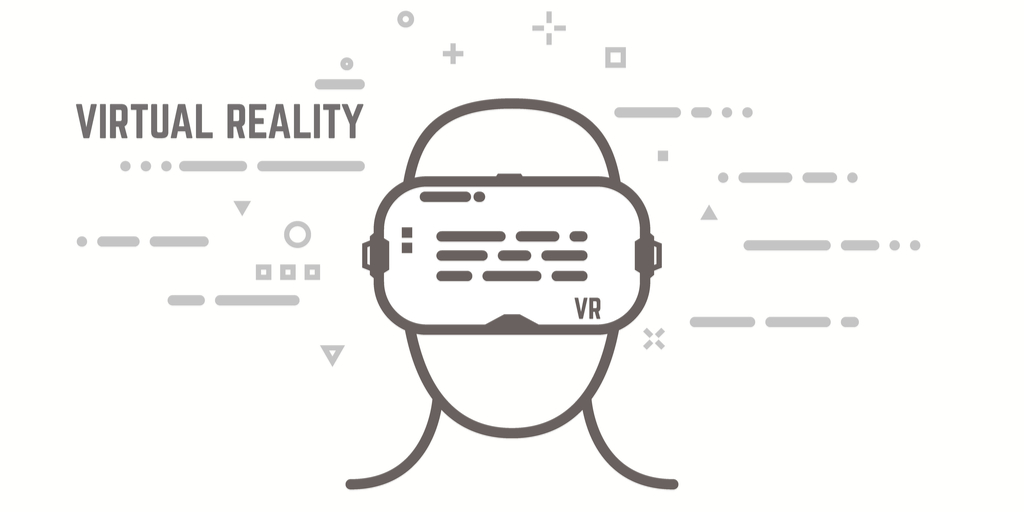 The user is fully immersed, so it requires a full headset to be used. That way, there's no interruptions or distractions from the virtual world they're placed in.
Virtual reality can be used to many different effects within marketing, especially B2B. These experiences can be truly transformative for the customer, which is why it's so important to get it right.
In some experiences, users can interact with things in the virtual world. For example, they can use computers or operate different stations, rather than just see what they look like in place.
Multiple users can explore these experiences at a time too. As if various people were being shown around a showroom at once.
2. Automation and Personalisation
Automation and personalisation are a big part of improving the overall user experience within your marketing efforts.
Think about it from your point of view, we all appreciate it when a business goes that extra mile with personal touches, don't we? So, why not do the same when marketing B2B?
Personal experiences and individual attention make the customer come back for more. They also aid the emotional connection between a person and a brand too.
B2B marketing is super competitive and the sales cycle usually requires a lot more touchpoints. So, an automated, personalised campaign is a great way for businesses to reach out to their audience directly and drive conversion too.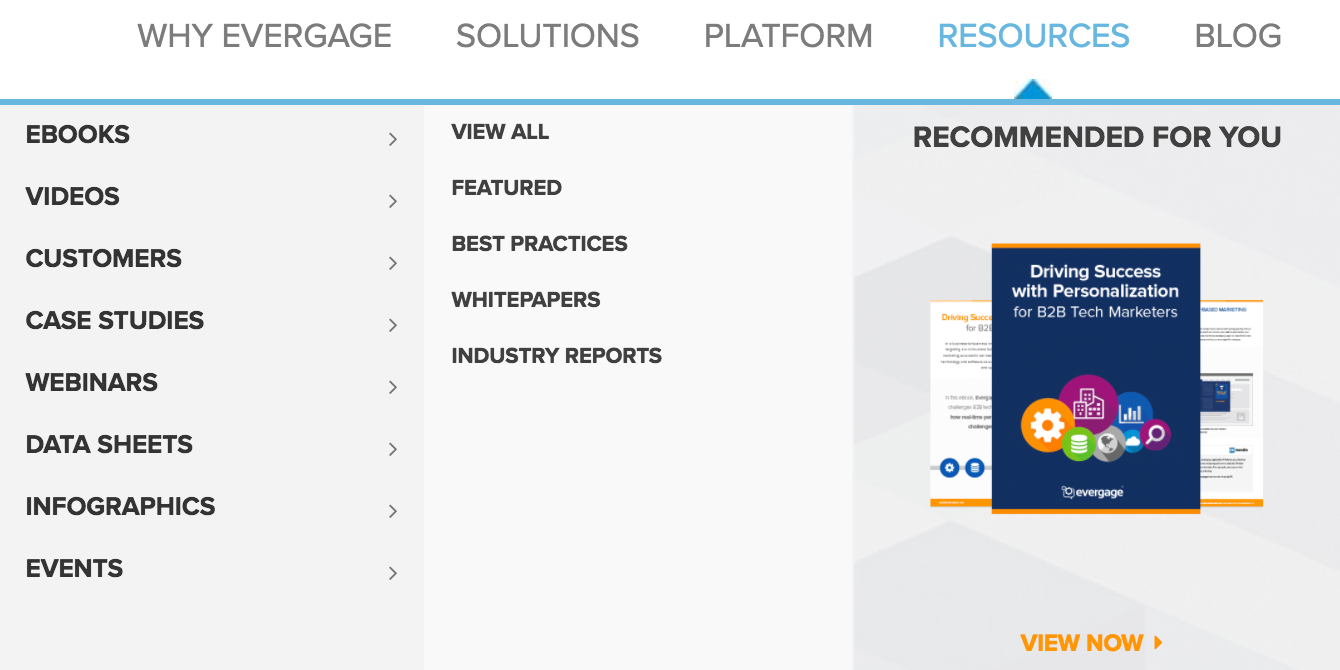 Image credit: Evergage
Personalised and automated experiences work superbly in the B2C market, so there's no reason why it won't work in the B2B market too.
You only have to look at how well it works for Amazon. It's reported that the global giant sees an increase in 10-30 percent in its revenue due to providing a personalised buying suggestion feature.
The key challenges that businesses need to overcome to provide an effective personalised experience are:
Recognising buyer personas. Find the key audience you'd like to target your marketing campaigns at. Analyse everything from their demographic to their job role, that way you know how to speak to them and try to persuade them.
Personalise across all channels. Not just one. Keep your messaging and approach consistent across all channels. That way, a smoother journey is made for your customer.
Consider areas of improvement on your site. Product recommendations are a great way to show off what you can offer to visitors and how you can provide value. However, be careful where you put them and how often you use them – you don't want to overkill.
3. Artificial Intelligence
Artificial Intelligence (AI) is one of the fastest emerging technology areas on the market and it's perfect for B2B marketing strategies help qualify leads. A 2019 survey of marketers identified that AI is the technology that they're most likely to implement into their campaigns next.
Marketing departments are always limited to what they actually can do with their workforce size, budget and overall time available. However, AI gives a business the chance to add thousands of virtual marketers to their workforce.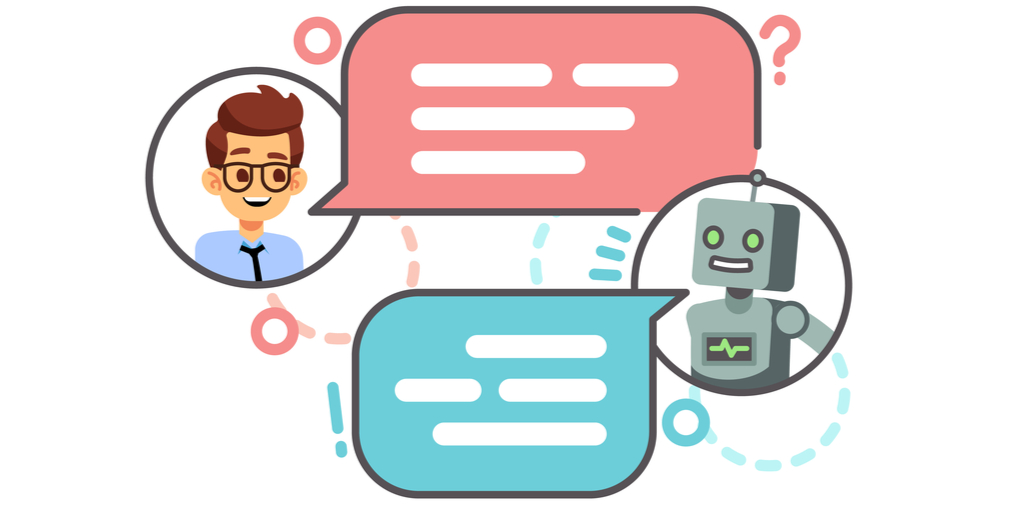 These marketers will work efficiently around the clock to expertly analyse data and provide insights that will drive forward your B2B marketing strategies.
AI is the perfect accompaniment and can bolster your campaigns in the following ways:
Lead scoring and predictive analysis. Businesses can take advantage of the predictive analysis to target their marketing at prospects at different stages of the journey.
Automated email conversations. Automatically engage in a two-way conversation with leads that looks as though it's been written by an actual marketer. The more human-like the emails are, the better response rate they'll get.
Customer insights. Some AI technologies can detect tone and sentiment in customer's voices. This will help gauge how customers are reacting to your business and products which can prove to be great feedback tools.
Personalisation of data. AI gathers a massive amount of data, which gives you the biggest opportunity to personalise your approach on various levels. The more you know about your customers, the more you can target and reach out to them.
4. Voice Search
"Alexa, remind me to send an email to our supplier"
"Hey Google, what meetings have I scheduled for today?"
Both of these are common "conversations" that you're likely to hear in the modern workplace. And that's because voice search has advanced immensely over the past decade.
A staggering 20% of Google's searches are now made by voice – which shows the popularity that has arisen around voice search.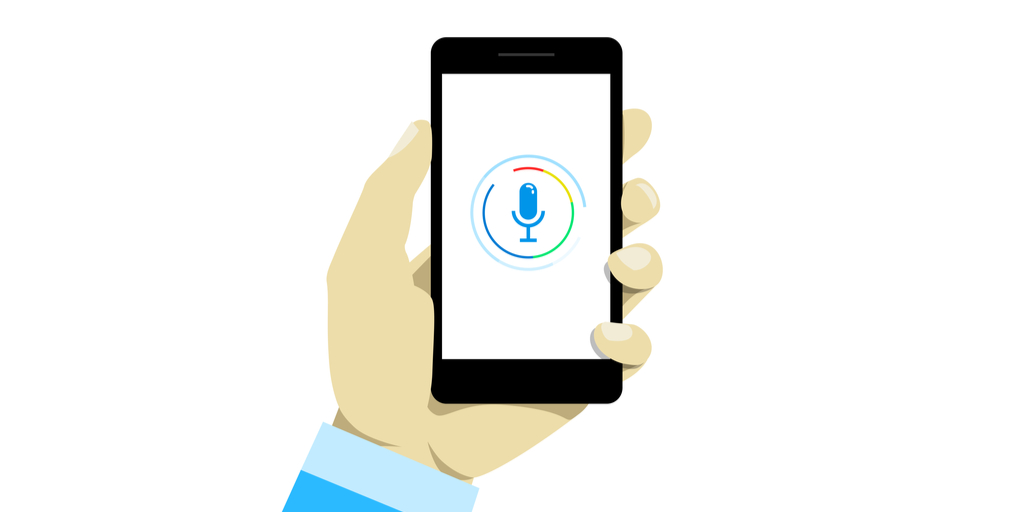 The fact your business customers are using voice search already is great. But now it's time to make sure that it's your B2B marketing campaigns that're found – not your competitors.
And it couldn't be easier to make an online voice presence for your business. There's no set platform for your voice search, it's just your regular search engine.
Although your customers will search for actual questions, not bash keywords into the search engine.
The conversational nature of the voice search means that customers may start by asking a question that's not related to B2B marketing. But the answer that they get may trigger a B2B keyword and lead them onto a relevant topic.
Think about it, how many times have you had a conversation with somebody and you've ended up completely off-topic? It's exactly the same as that.
5. Blockchain and Cryptocurrency
Blockchain and cryptocurrency technology is making massive inroads within a lot of industries, especially B2B. And it's easy to see why.
B2B companies have to deal with higher costs and unnecessary complications. So, due to an increase in efficiency and a drop in total costs, a lot of businesses are turning to blockchain to make their corporate payments.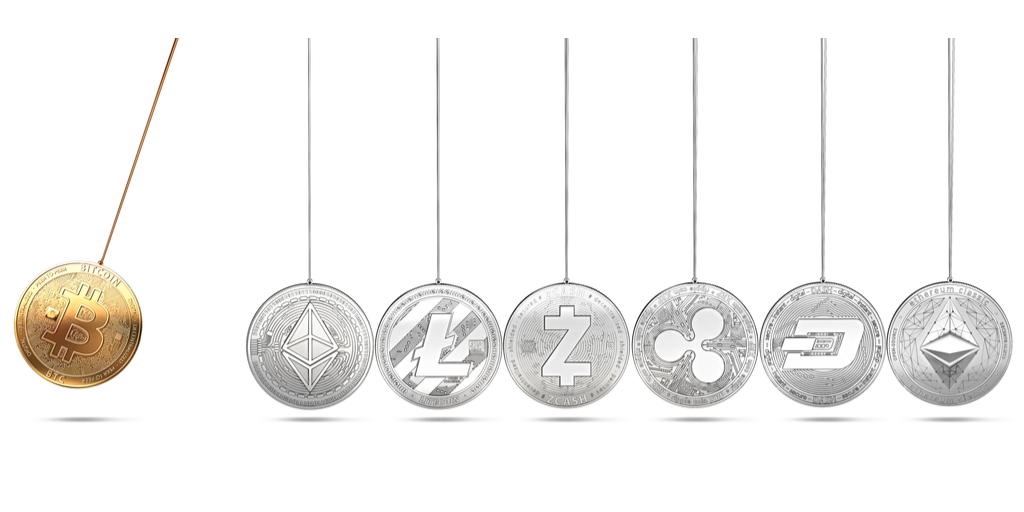 Here's how blockchain and cryptocurrency can benefit B2B marketing strategies:
Saves time. Payments are made in a fraction of the time as there are fewer touchpoints for the transaction. A blockchain network sets up a direct link between the payer and the payee. So, the payment will go directly rather than visit different issuers before reaching its destination.
Lower costs by cutting out the middlemen. Not only is it quicker, but it also saves money by setting up a direct network too. Businesses can avoid all issuer handling fees.
Automate data processing. Enable real-time data processes in a locked-in ledger that's accessible from anywhere for reporting purposes. The ledger can't be changed either, so all records of each process will always be stored.
Drive Your Tech Business Forwards
So, now you've gained an insight into how you can incorporate technology into your B2B marketing campaigns in 2019, it's time to drive your business forward and take the next step.
Your marketing campaigns are how you entice your business customers and more importantly, how you retain them as lifelong advocates. So, you must get them just right – every time.
We've put together a helpful guide of top tips and handy advice that'll ensure you never slip up on your B2B marketing campaigns. Download your copy below and start killing it.