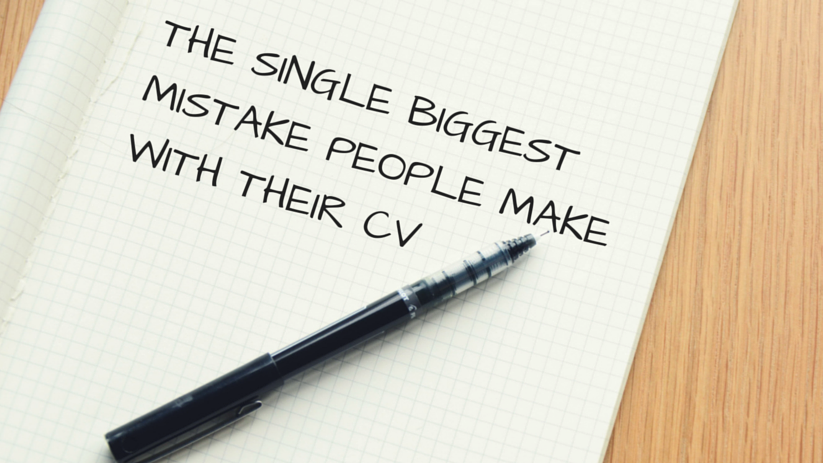 Whether you're applying for a marketing job, or any job for that matter, getting a great CV in place is a fantastic place to start your job search.
But creating a CV is easier said than done.
OK, some people probably think it's simple. Dust off the old CV and add the latest job on the top. All done. Eh?
Unfortunately, most of the people that follow this approach end up with a poor CV. And that's a bit like turning up for an F1 race in a Vauxhall Viva!
If you are about to create your new marketing CV, there are some great tips available from experts about what makes a great CV. And also on the flipside,ideas about mistakes that almost every person makes, written by Peggy McKee, who is HR Examiners #1 on the list of the Top 25 Most Influential Online Recruiters and a renowned Career Coach.
One area that I feel is one of the biggest mistakes people make on a CV, and an area people struggle with is using subjective terms.
What does that mean?
Well especially in the executive summary but anywhere in the CV really, using words that are subjective to describe yourself is a waste of your ink.
I've done it before. I used to think a good CV was like a novel that would describe your personality.
So I'd think about using phrases like;
''…A motivated person…'
'…dynamic communicator….'
'…loyal person…'
'…charismatic personality….'
'…enthusiastic marketer…'
Or using, '…excellent attention to detail…' only for there to be a spelling mistake or irregular formatting in the CV.
The big problem with using words like this is they're subjective, and there's no way of measuring them.
So ultimately it's a waste of your time putting them on your CV.
Let's take the word 'charisma'.
If I use it in my CV in the executive summary, does that tell the person reading it that I'm more charismatic than Boris Johnson or more charismatic than Angela Merkel?
And that's the problem.
There's clearly a big difference.
Leading psychologists have proven that we have self-delusional bias which means we overestimate our abilities and competencies while downplaying our weaknesses.
So if we do use these subjective words in our CV, we'll only end up being biased. If it's biased, then it's not accurate. And if it's not accurate, when we turn up for our interview we risk falling short of the interviewers expectations.
Most marketing recruitment agencies can help you craft a CV, although using a professional CV writer is also a sound investment. However, if you plan to write your CV yourself make sure you make your CV as objective as you can. Learn how to create a B2B marketing CV that gets your interviews here.
Don't get me wrong, creating a CV that gets you the interviews you want isn't easy.
But avoid those fluffy words and instead focus on the facts. Because nobody can dispute those and they're easy for any HR professional or line manager to compute.
A CV's purpose is to get you an interview, not the job, so choose your words wisely.