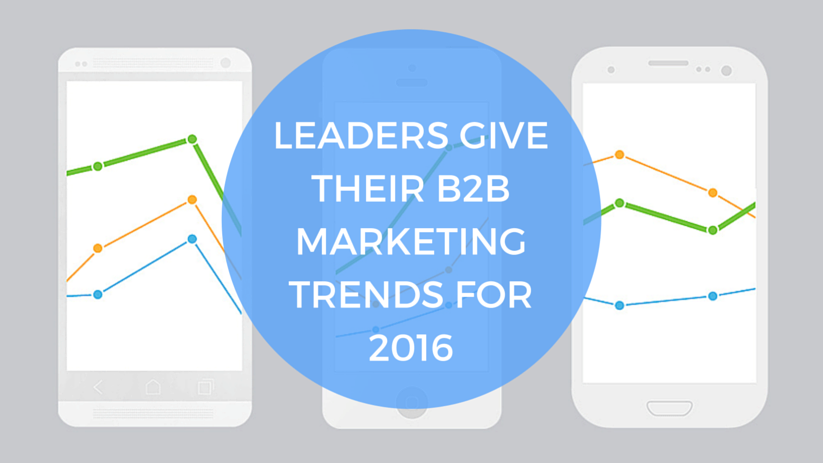 Out with the old and in with the new? Evolution not revolution? At the start of the year, one of the most exciting and challenging things for b2b marketers is to think about what's to come.
What new platforms will transform lead generation? Is content marketing going to continue its rise? Will b2b companies embrace video in their strategy? Or will direct mail make a resurgence?
And more importantly, 'how can I include that in our marketing strategy to drive better results?'
Since I started recruiting in this space over ten years ago, marketing has changed enormously. But is b2b marketing like fashion? Do marketing tactics go out of fashion, only to be back in fashion a few years later? Certainly one challenge for b2b marketers is cutting through the B.S. of new products and techniques that claim to be silver bullets to common challenges.
Of course, some new tactics have been widely adopted. Marketing Automation springs to mind. But many others aren't. There's simply no ROI, which in a b2b setting, is crucial.
But before we get to our leaders' b2b marketing trends for 2016, let's first look back.
WHAT WERE THE PREDICTIONS FOR B2B MARKETING IN 2015?
Andy Golberg, Global Creative Director at GE
"We need b2b to be more human."
Christoph Becker, CEO at b2b agency Gyro
"B-to-b marketing must become more humanly relevant. As the digital tsunami of information continues to grow larger, business decision-makers are increasingly becoming numb. That's why messages that leverage emotion – that make them feel something – will only become more vital."
John Kennedy, CMO at Xerox
"Where teams are doing great work is in creating really good video content that explains a complicated topic in a compelling way. A lot of b-to-b selling is complicated, complex and deals with high-dollar, long selling cycles. The best marketers are creating content that explains the work companies do in a way that educates the potential buyer, gains interest and goes mainstream into consumer channels — that is the sweet spot."
Eduardo Conrado, VP Marketing at Motorola
"Marketing will focus on the user experience. It will be a mission between marketing, the CIO and the CTO of the company, looking holistically at the user experience."
It's always interesting looking at predictions for the year that's taken place. Having been through 2015 do you still agree with the marketing leaders above?
SO WHAT ABOUT 2016? WHAT DO OUR EXPERTS PREDICT WILL BE THE TREND IN THE B2B MARKETING SPACE?

1. BACK TO BASICS
Simon Dadswell – Global Marketing Director Proactis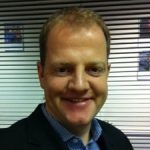 "In a complex world, keeping an 'eye on the ball': taking a back-to-basics approach which means less clutter, noise and more simplicity and personalisation. People buy from people. Marketing needs to stay close to the trenches where relationships are won and lost. Equally, guiding the business with focus and straight forward talking."
Carolyn Arnold – Director of EMEA Marketing – Cherwell Software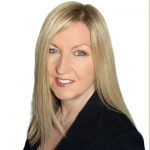 "Stepping away from the technology and revisiting marketing messaging and value propositions. Everyone is too interested in getting the next piece of tech that they are convinced will increase response rates. Without messaging that resonates with the target audience, who needs the 'circus' that is technology!"
2. CONTINUED MERGING OF SALES & MARKETING
Adrian O'Gara – Marketing Director Automic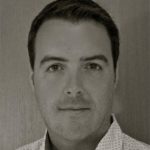 "In 2016, we will continue to see content as king, with more quality such as more video — including live broadcasting and video shows — but there will be a greater focus on distribution of content via multiple new media channels.
One important internal trend is the merging of sales and marketing. We've seen this in lower value and higher turnover products — where the customer makes most of their buying decisions online — but it's now relevant to high-ticket enterprise class technology where sales-teams have always been king.
There is a growing trend, verified by the likes of Sirius Decisions and ITSMA. As marketing continues on the path of more scientific and technical staff, sales are looking for help in analysing their pipeline. What used to be the role of sales operations — who now focus more on revenue recognition and other finance related tasks — marketing ops and demand generation teams are analysing not only marketing sourced leads and opportunities but the entire pipeline. And marketing continues to dig deeper – with account based marketing via field teams and a greater focus on sales enablement to increase conversion rates and accelerate the pipeline. Sales and marketing will continue to work closer together and some companies even merging sales ops and marketing ops under the banner of business operations."
3. BLENDING THE OLD WITH THE NEW
Sharon Forder – Senior Marketing Director, EMEA Demandware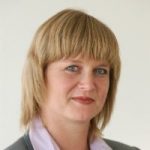 "Blend the 'old' with the 'new'.
In the race to win the hearts, minds and £$€ of our target audience, we often overlook traditional techniques in favour of the 'newest trend'. The continued rise of digital, social and content marketing has left 'older' strategies, like direct mail on the shelf. Blending the best of the 'new' with the 'old' can be an effective way to reach an audience who have become increasing saturated by 'email', 'digital ads', social tweets, blogs and YouTube content. 2016 isn't just about in with the 'new'."
4. CUSTOMER EXPERIENCE WILL SHINE
Sarah Hoyle – Director of Global Marketing Softserve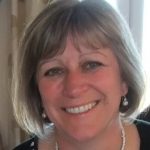 "2016 will see a growing focus on 'Customer Experience' generally, which for marketers will mean a consistent, intentional marketing experience across all platforms. While the number of followers or 'likes' on social media are all well and good and have driven many marketing strategies over the last few years, there will be increased focus on monetising social media marketing. Marketing teams in B2B companies will start to emulate their B2C cousins and capitalise on the big data their company generates, using it to make informed strategic decisions and drive new revenue."
CONCLUSION
Overall the predictions seem to point to a more customer focused experience, ensuring that we don't get too obsessed with technology and get down to the basic needs of the target audience. Will sales and marketing finally begin working together to improve business operations?
What other trends do you foresee in the b2b marketing space in 2016? What about you? Which trends have you adopted already?