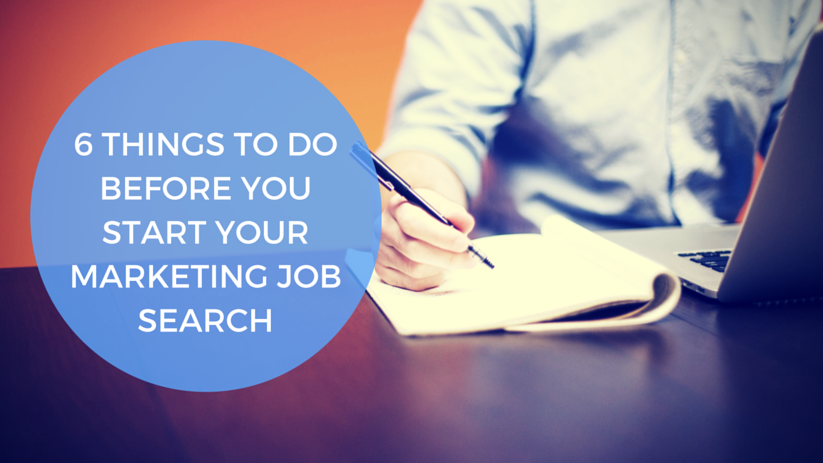 So you dust off the ol' resume and start searching jobs. Typing in your current job title you find loads of marketing jobs. Then you start applying to them with all the enthusiasm the New Year brings…
Whoa. Hold on there
You've already rushed into your job search in a manic intoxication of the New Years' resolutions.
HOWEVER, some homework is needed before you start applying to increase your chances of getting that awesome new marketing job.
Here's a list of 6 MUST DO tasks to do before you begin;
1.Make a list of your 'must haves'
– ask yourself some key questions about what you value most. Is it career progression, more work flexibility, a higher salary, or even changing industries? Tai Goodwin suggests 5 great questions to begin with. Once YOU have a really good idea it will help you select the right marketing jobs to apply to and more importantly, express it in an interview to your interviewees. You'll have purpose and direction.
2. Pull together your 'best of' examples
– as a b2b marketer, you'll be tracking marketing metrics and return on investment (ROI). So put together some of your best achievements and quantify them in black and white. This will also help you learn it so you can SELL yourself in an interview. Yes that's right, you're going to have to SELL yourself. Something that you won't be familiar with. Practice, practice, practice.
3.Re-work your entire resume
– or as Meredith Lepore suggests start completely from scratch as your goals and values may have changed since your last version. It's a little investment now that will mean you're more aligned with your ideal roles.
4. Edit your LinkedIn profile
– this social profile allows you to be easily found by prospective employers. Make sure you include keywords that will be picked up by searches including specific job titles, marketing tools, accreditations and programs. You may not think to include your experience with Marketo, but an employer may be doing a search for just that. If you are particularly savvy or have a little more time, you can create an about.me website that can expand on your achievements and highlight your side projects to compliment the CV. It will allow you to showcase more than a LinkedIn profile alone. BUT, just remember to take off your automatic updates on LinkedIn. The last thing you want is your whole network being informed you're updating your profile. It'll be so obvious you're looking for a new role.
5. Leverage your existing network
– put together a list of people in your network. Get in contact with them (discreetly- no status updates) and let them know you're thinking of finding a new marketing job. Ask if they can keep you mind for any upcoming or live jobs or introductions to other connections.
6.Social Media Clean Up
– it's quite standard now for employers to look at your social profiles before interviewing you or even hiring you. Particularly if you're a marketing person. Social is marketing of course! So while you've created a professional LinkedIn profile, you also want to make sure any other public posts on other platforms are employer friendly too.