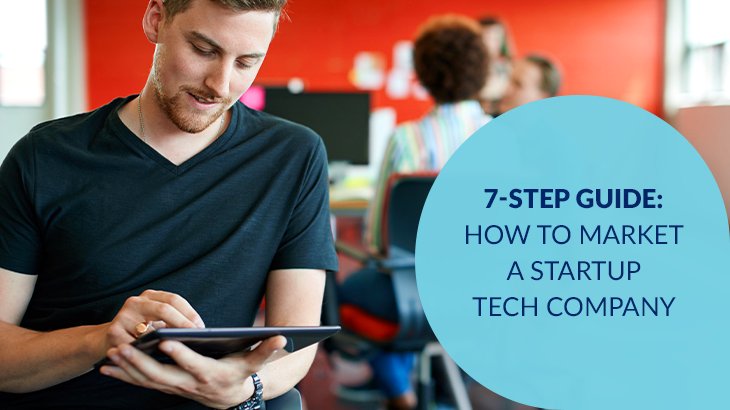 If you're reading this article, you've decided you need to start marketing your tech startup.
Maybe you've already given it a go with little success, or you have no idea where to start.
Fortunately, we can help you. Follow this 7-step guide and learn how you can grow your startup with the right marketing strategy.
1. Define what you want to achieve
How do you know where you're going if you don't know what you want to achieve?
Cue cheesy goal quote:
A goal properly set is a goal halfway reached!
I'm not sorry. It's true.
Do you have any goals?
If you answered like this, we know you're lying — you need this article.
I'm not saying anyone hasn't haphazardly prepared and released a new tech product before, but it's certainly more manageable if you know what you want to achieve by doing it.
You can use a simple formula to determine your goals — GCPT.
Goals
This is all about prioritising and defining what you want to achieve with your marketing activity — don't confuse marketing goals with business goals, but understand how they share a relationship.
For example, let's say your business goal is to increase your company's share of the market by 5% in one year.
You have to consider how marketing fits into that equation — so they may need to generate 10% more leads in that year. In turn, sales have to convert 5% more customers…And so on.
Plans
What do you need to do to achieve your marketing goals?
If you need to generate 10% more leads, what does that look like? If you're a fast-growing startup, you can't afford to make the wrong decision.
If you're selling a B2B SaaS product, you could target certain keywords and create educational content to nurture businesses into a purchase.
If you're releasing a groundbreaking mobile phone (not sure what that would look like), you could scale a big budget branding TV and billboard ad campaign.
Knowing how to achieve your goal will make it easier.
Challenges
What's going to stop you from achieving your goal ("nothing!").
Perhaps you don't have sufficient budget to spend, or you don't have the right members of staff.
Either way, you need to write your challenges down and address them; otherwise, there's a chance you'll lose.
Timing
When do you want to achieve your goals by?
If you want to get a 10% market share in two weeks, you need to scribble out that dream. Realism is crucial when goal setting; you'll demotivate all your staff and stress yourself out if you aren't realistic.
So be kind to your staff as well as yourself!
Further Reading: 7 Reasons Your Tech Startup Needs Marketing
2. Consider what resources are available
Budget — it's no use making all these grand marketing plans if you don't have the budget to see them through. You should always consider how much your project costs and what ROI you expect to achieve.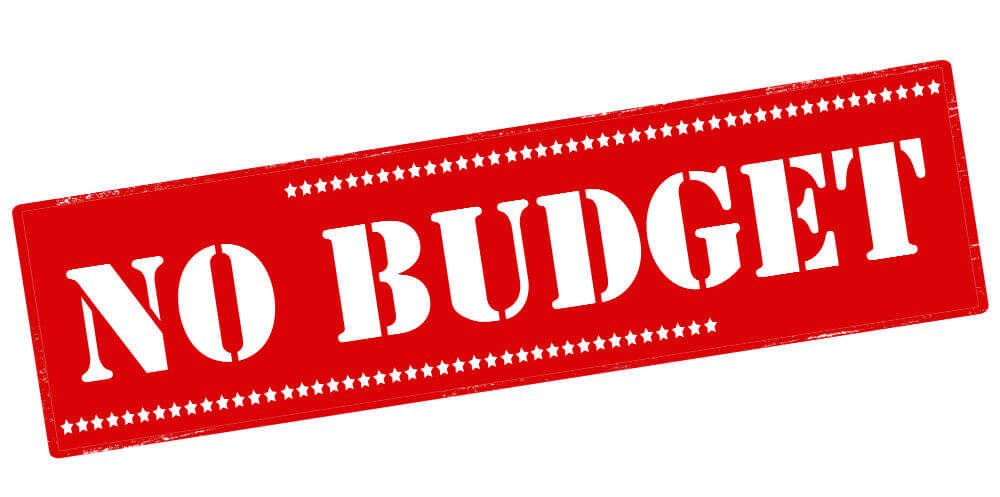 Staff — you can't execute a marketing plan without any help. That. Is. A. Fact. You'll be tied up in ends of the business you didn't even know you needed to be tied up in, so you need a top-quality Marketing Director/Manager to oversee all your marketing activity. If you're at the right stage, you can take other members of staff on too!
Tools — while you're pondering your budget and staff requirements, you should also consider the tools you need to allow everyone to do their jobs properly. If you decided to bring a designer into spruce up your branding, they'd probably need you to buy them Adobe suite programs. A workman is only as good as his tools.
Further Reading: 4 Ways to Invest Your Tech Startup Funding
3. Acquire the necessary resources
Budget — beg, steal or borrow. We're sure you're already masters of fundraising, so I don't need to go into too much detail. Crowdfunding, venture capital, bank loans, government initiatives, selling all your partners belongings…okay, whatever. Scrap the first four.
Staff — I wouldn't try to beg, steal or borrow with your team. If you don't want to hire, you can seek the help of a marketing consultant or agency. If you do want to hire people you can do it yourself or employ a recruitment agency. Each startup is different, and you'll need to consider the best solution.
Tools — when it comes to acquiring your tools, the best people to ask are your marketing team. They'll know what resources they need to do their job better. However, you can make a start by looking at tools like Google Analytics to help you understand how your website is doing.
4. Create a plan
Once you know what your goals are, you need to create a marketing plan that'll help you achieve them.
Unless you've created a marketing plan before, we suggest you delegate this to your Marketing Director (if you have one).
A marketing plan is a top-level document that needs to be analysed by you and your board before it is given the green light. It's also extremely made with longevity in mind and can span 5-10 years.
For that reason, we aren't going to run through every minor detail; we'll give you an overview of the topics that matter.
Title page, table of contents, cover letter and background information
Marketing objectives and goals
Market analysis
Buyer analysis
SWOT analysis
Marketing focus
Financial information
Tables, diagrams, graphs and pictures
5. Develop strategies
Now you're starting to gain some clarity; you know what you want to achieve, how to achieve it, and what you need to achieve it.
However, your marketing plan is your overall document, your directive flag.
You need to get into the nitty-gritty and develop specific strategies. For example, if you think paid social is the way to go, you should develop a paid social plan.
Agile or Traditional?
Many tech marketing companies feel strained by long marketing campaigns. They say that it doesn't fit when businesses and their marketing requirements change so quickly. That's where agile marketing came from.
Critics say it's a method of avoiding proper marketing, how can you have adequate structure when you keep jumping from one activity to another (in agile marketing, campaigns are called sprints).
Whatever way you choose to market your tech startup, here are some popular techniques you should consider:
PPC — pay-per-click advertising, your ad gets clicked, you pay a fee. Simple!
Email marketing — newsletters, product shots, blog updates. You need legal consent to contact people.
TV — get your ad seen by millions, usually used by big corporations with huge budgets.
Blogging — writing useful content that nurtures your prospects through a funnel into a customer.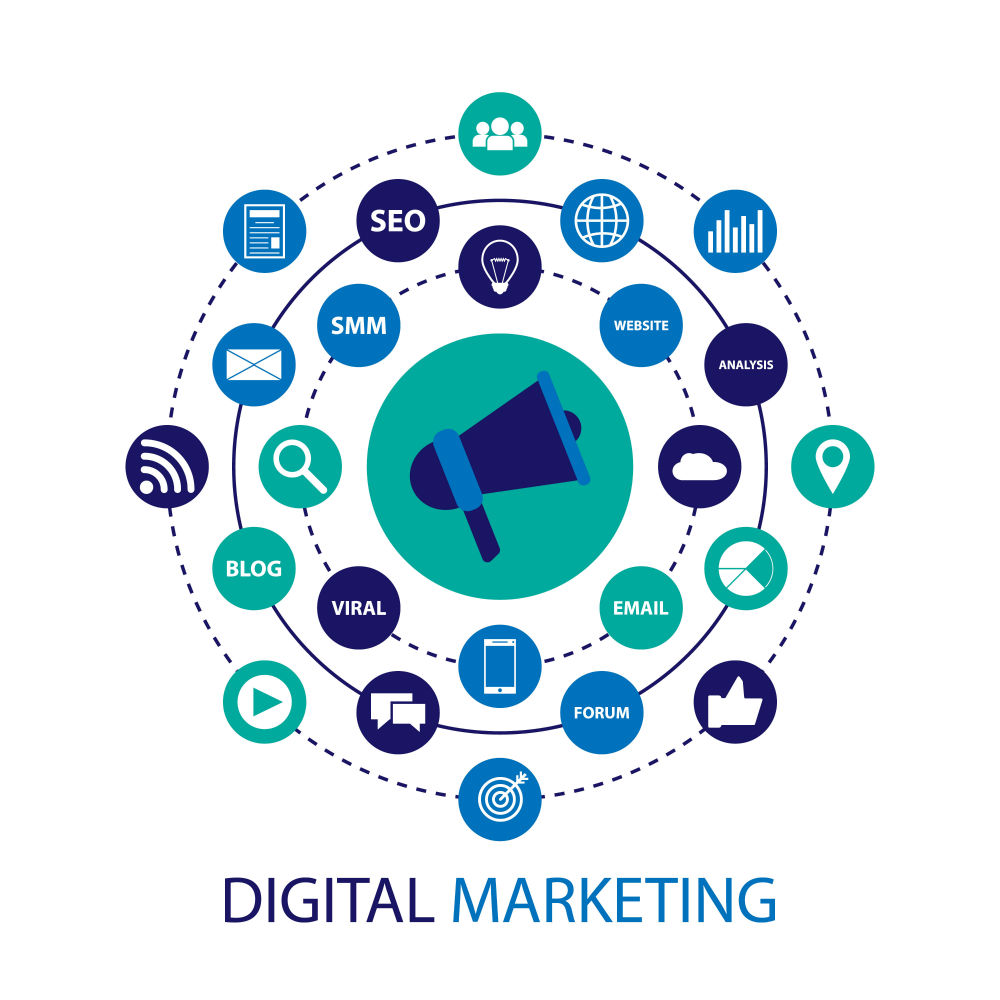 There are loads of other techniques you can build strategies around, if you've got good business knowledge you'll already have some ideas, but this is usually the job of a Marketing Manager or Director.
6. Execute and tweak strategies
Once everything is prepared, it's time to start your marketing!
As you progress, you'll notice that things need changing, some aspects of your strategy aren't working as well as they could be, for example.
Don't be afraid to make changes, but always make them small.
There's no point stopping your blogging strategy because your traffic hasn't increased in three months — but you can check it's appropriately optimised and the user journey works.
You could try A/B testing different blog designs. Don't lose enthusiasm if things don't go your way straight away.
That's what marketing is, finding out what works, what doesn't, and changing accordingly.
Further Reading: 6 Best Marketing Campaigns to Inspire Your Tech Startup
7. Analyse and repeat
When your campaigns come to a close, you need to start your analysis, don't overlook analysis as you execute your campaigns though.
The analysis is the most critical part of the process because it's where you get to see if all the hard work has paid off.
Ensure you've got the correct tools in place to conduct your analysis and the right mind frame.
Going in all guns blazing never helps anyone, look at the figures with a clear head.
After you've conducted your analysis, first praise the people who did everything well. Essential. After that, berate the people who didn't do so well. I'm joking.
Rinse and repeat. Figure out what needs changing and change it. It's that simple.
Go & Market Your Tech Company Silly
Let's recap those points, so they're still fresh in your mind:
Define what you want to achieve
Consider what resources are available
Acquire those resources
Create a plan
Develop strategies
Execute and tweak strategies
Analyse and repeat