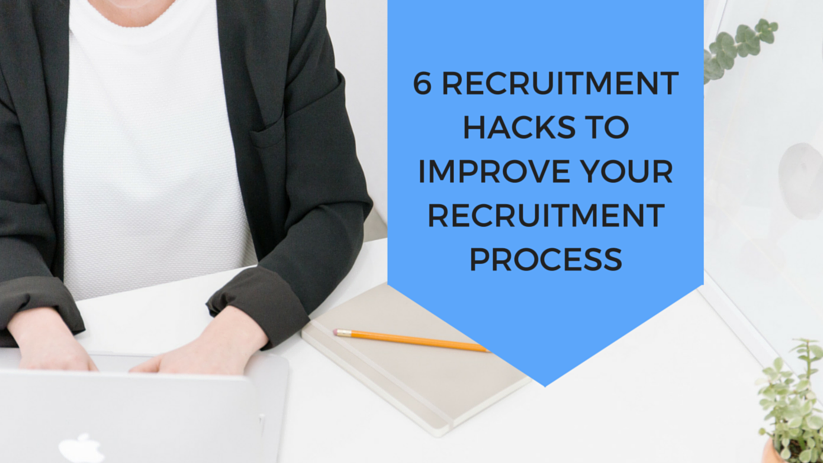 Recruiting for marketing jobs can be tricky – to say the least. A good marketing recruitment agency knows that it's not a science. And it's not about a list of skills and qualifications. Technology can only do so much!
Hiring the best marketing staff is all about individuals, about personalities and their unique wants and needs. It can be an exciting time – sifting through details of ideal candidates to see how they will fit in your company. But it can also be the single biggest cause of recruiters or hiring managers leaving work frustrated.
The human element can be a blessing or a curse – depending on how you manage it.
Our experience has highlighted six main areas which pretty much every company out there can improve on when recruiting.
Walk with us while we explore these together.
1. THE JOB DESCRIPTION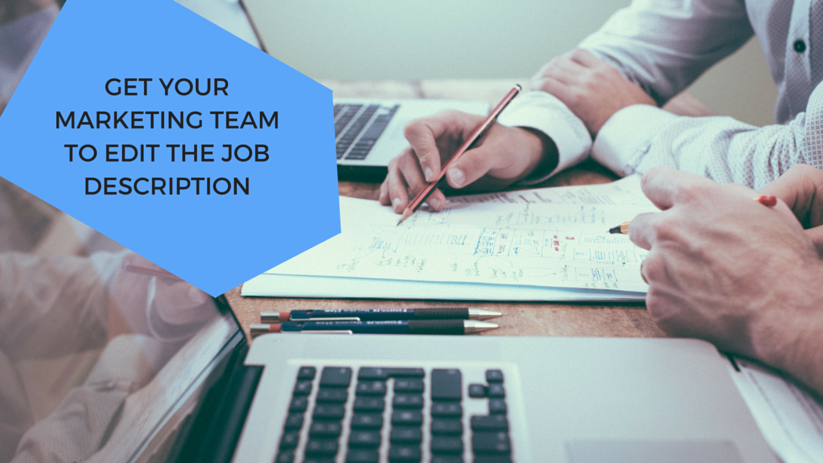 Your marketing job will start here.
This job description – also known as "The Wish List" – tends to throw up many obstacles. So before you begin your search for your Super Hero Digital Marketing Manager Guru – sit quietly and tell your inner self that you will not find them. The ideal candidate simply does not exist.
That said – they need to have the basics.
And the best place to establish these would be with the direct line manager for the vacancy. HR can often be a little far removed from the daily grind, and their version of what they think you want – well, it's like a very expensive game of "broken telephone". The direct supervisor is far more likely to know what sort of person is likely to fit. (And that isn't always easy to see on a CV.) Your marketing recruitment agency will want to chat to these managers in order to find the right type of personality for your marketing job.
Once you have narrowed down your marketing job to "absolutely must-have" skills and fleshed out your "would be great if you had these" skills, then you're ready to go.
Send it along to your marketing department.
What's that now?
Marketing?
If you want to attract the best marketing candidates – bearing in mind that some of them may not actually be looking for a position right now – then you need to make your job description awesome. A one-dimensional cliché list of skills and qualifications is more likely to bore potential candidates to death than encourage them to apply. In the modern age of digital marketing, you have to sell your brand with the same vigour as you would sell your product or service. Online marketing makes this easy.
Some companies list every single thing that the potential hire is likely to do ever – in their entire life – in the job description. This isn't wise. You're more likely to turn people off. Many of these read like Marketing Director jobs, but pay more like mailroom clerks.
Any marketing job needs someone with passion and creativity. Sell it to them! Speak to them as individuals. Give them an idea of your company culture. Let them see their potential growth. Hint at your plans and aspirations.
Finding the right person starts here. If you know what you're looking for, then you know what to include in your job ad to grab their interest.
2. GET IT OUT THERE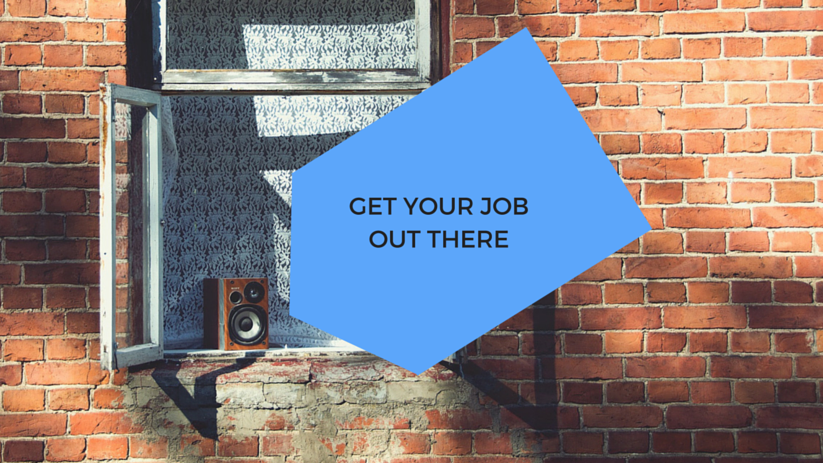 No matter how fabulous your job ad is, it's useless if nobody sees it. And equally so, if the wrong people see it.
In today's plugged-in society, there are many platforms to use to get your message out there. LinkedIn, your own website and multiple free job boards are great for marketing your requirements to the people that matter. Your online marketing efforts should be spent here first.
LinkedIn is a giant database for those who know how to use it. It can be a little daunting at first, but a few focused searches will get you on the right track. And of course, your exciting, well written and motivating marketing job advert, linked to your company profile is sure to attract interest. As with anything these days, make sure you are using your keywords in your job advert. For example, if you require a Digital Marketing Executive or Marketing Manager – those words should appear a few times in your text. It's also a good idea to highlight other skills to make it easy to find. Terms such as "social media" or "B2B marketing" make it easy for those who may hunt for a specific skill while conducting a job search. Don't be afraid to point to a "Marketing Director" career path if the role permits.
Many companies run a referral campaign and offer spotter's fees to staff that convince their amazing friends to come on-board. So if you're a marketing recruiter or are looking for great a Marketing Manager or even a Marketing Executive – don't overlook your office noticeboard. Get your job advert out to people who are in marketing (in whatever capacity). People tend to move in herds. And you are sure to find some great passive candidates in the ranks of your staff's friends and family.
3. BE FLEXIBLE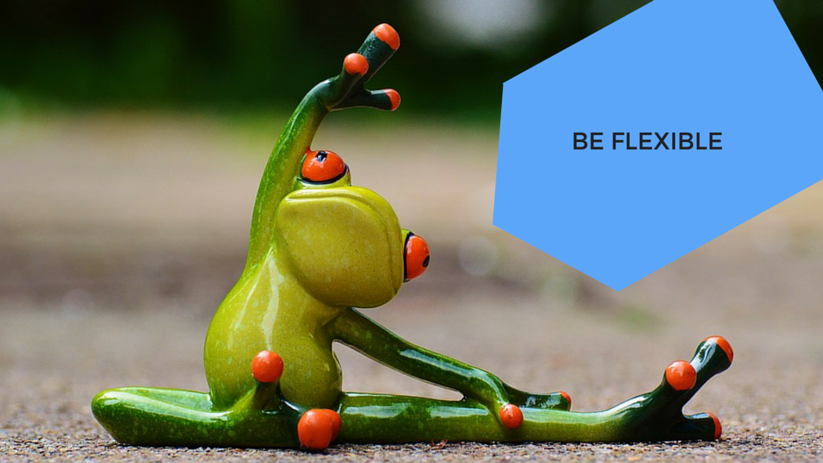 Time is at a premium for all of us. And the days of calling your potential Marketing Manager candidates in for a 2-hour interview at 8:00 am on Monday morning (because it suits you) are long gone.
Show an accommodating and cooperative spirit by offering a selection of interview times, days – and methods. Technology of today says it's okay to conduct a Skype interview. And while you may have the occasional technical glitch, your candidate will surely be grateful for the option. They don't really want to call in sick again – or have to mourn another grandparent.
In some cases, a post-work meeting somewhere fairly quiet would be ideal. In fact, many marketing recruitment agencies swear by this. They feel that the corporate armour is lowered and the resulting conversation is friendly and candid. Senior candidates especially appreciate this option as a Marketing Director may find it difficult to slip out for a couple of hours in the day.
4. THE JOB PREVIEW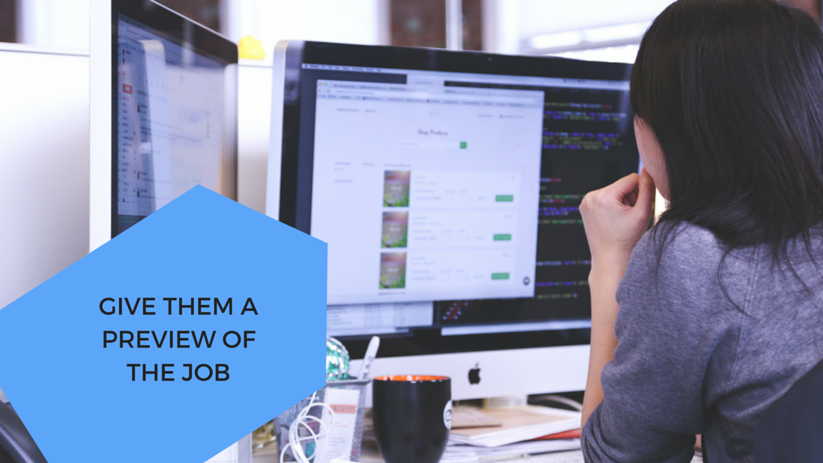 When meeting your candidates for a marketing job, you'll no doubt see that they are going to look very closely at where they're working, and notably – with whom. B2B marketing jobs – for example – usually require a good deal of team work, especially with the sales team.
We spend more time at the office than with our significant others. And the culture that you are asking your new hire to integrate into needs to work for them. As we said at the outset, people are unique. Some people will be looking for an outgoing and gregarious team – filled with after-hours social shenanigans and water-cooler gossip. However, others will be looking to come to work, do a fabulous job – and then go home to their kids. And that needs to be okay.
The only way to make sure that they don't get an enormous culture shock on their start day, and then run screaming for the hills – is to allow them to spend some time there. If you're filling a Marketing Manager or a Marketing Executive job, set up some time for them to meet the team. It's a gentle way of allowing them to see what working there will feel like. Allow them to ask questions of their potential colleagues, and even their direct manager if appropriate.
A big – and often overlooked cause – of new hires going AWOL, is exactly this. It's not all about the new job itself, but very much about the new people.
5. CANDIDATE EXPERIENCE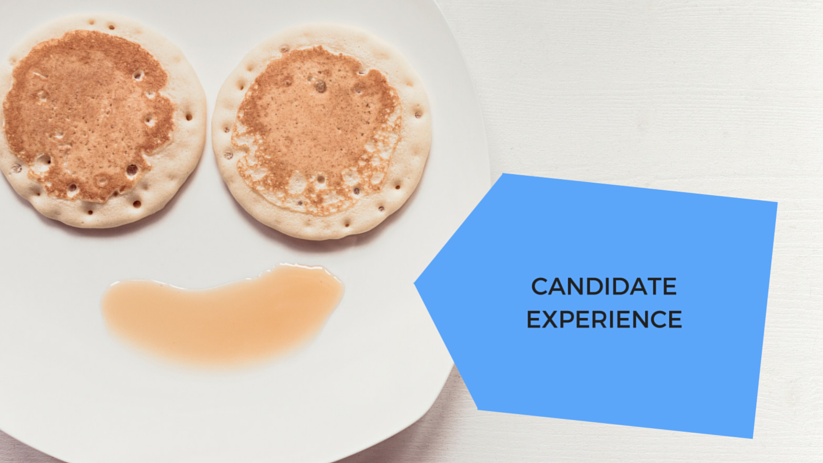 Most marketing jobs attract influencers – people who love to engage people. But, (thanks to technology) the whole hiring process has become a bit of a black hole for job seekers. The online marketing of jobs and their processes have put up a lot of walls making the whole thing anonymous and automated. This poses a problem.
Public opinion didn't always matter so much. But with a gazillion forums and the 6-degrees of separation adage never more apparent – businesses have to be careful. Your hiring process is a (very) public reflection of your company. And – well, people talk.
There are some pretty embarrassing online situations where a disgruntled job seeker comments on a poor experience with a company. And people do so enjoy a bit of mud-slinging from the safety of their keyboard. Whether the things they post are true or not, a negative slew of online comments against your hiring processes (and your company) is there for all to see. A B2B company, in particular, would want to keep their public profile clean.
So factor this into your recruitment responsibilities: Get back to people – whether you are advertising a Marketing Executive job, or a Digital Marketing role.
Job candidates appreciate a call or an email just to let them know that their details have been received. Is it a tough thing to do? Well – no. You may get 300 CVs come flooding in from your job advert, but it does not mean you don't have a responsibility to get back to them. So 290 of them aren't suitable? Automate a thank you email and just let them know. Seriously. Technology.
Who's to say that they may not deal with you or your company down the line? Or end up employing you?
For job candidates that are successful along the hiring route – the same applies. If they are really keen on your position, each passing day without contact will feel like eons. You can bet that they'll be wearing out their F9 key refreshing their email in anticipation.
And if they are top calibre marketing candidates, you really don't want to piss them off. They'll be snapped up by a faster, forward-thinking company quicker than you can say "Three-week turnaround". If they get even a sniff of ineptitude or poor management in this critical recruitment process you can kiss the good ones goodbye.
Some businesses genuinely struggle with red tape when trying to recruit. If you don't get a handle on exactly who needs to do what, and when, you could get left behind. Your processes need to be quick and seamless. Technology of today means that a candidate's CV takes roughly 3 seconds to reach your inbox. They know that – you know that. So an email inviting them for an interview 3 weeks later, reeks of "you're lucky to be considered-ism". And that's not big or clever. This company mind set is a real turn-off for job seekers.
If a candidate is worth considering, you can be sure that he will have other offers.
6. TALK ABOUT THE ROLE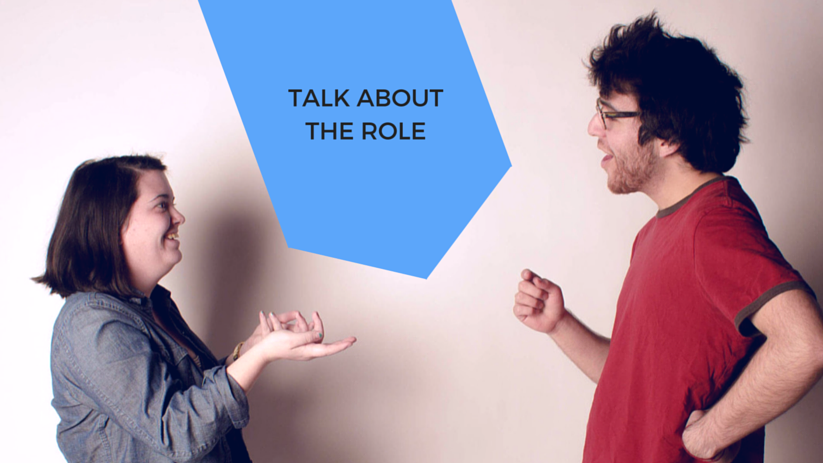 An interview can be a truly frightening thing for some people. They arrive at your offices sweating and tense, and some really ill-advised things can fall out of their mouths.
A good way to allow your candidate time to calm down and pull themselves together would be to talk about the job. Many recruiters – even those in marketing recruitment agencies – disagree with this. They argue that you don't want to reveal your hand and lead the interviewee. They contend that you only get a full understanding of who this person is when they have no information to work off and they have to feel their way. The decision is yours ultimately.
We feel that the more info the candidate has, the better. A good solid knowledge of the role will open up further questions and different lines of thought. You need to know how they would behave in certain scenarios. They want to know what is expected of them. What technology you are using. And why. You should be talking about the marketing vacancy – and your company – as much as listening to them talk about themselves. A B2B marketing role in one company may be a little different to that in another – there is a lot of cross-pollination.
This criss-cross of ideas and knowledge is what we, in the business, like to call – communication.
A friendly and responsive panel of interviewers can encourage a candidate to speak openly. And by telling them as much as you can about the position, you lay the groundwork for abundant information gathering. Which is always a good thing, no matter how you look at it.
This data eliminates confusion or misunderstanding down the line. It creates a channel of interaction and allows you as recruiters or hiring managers to really get inside their head. It has happened that a candidate may not have all the required skills for a position, but may have the very best attitude out there. Some things you can't teach. Such as humility, willingness to learn, the ability to learn quickly, and positivity. These are things you will find out with frank, meaningful talk.
CONCLUSION
You will notice the common thread winding through this article. The importance of treating candidates like individuals cannot be overstated. You may be recruiting for a B2B marketing role – but when it comes down to it, people deal with people. Not businesses.
Whether you're a marketing recruitment agency, or a hiring manager – if your recruitment process deals with folk in a conveyor belt style; if it removes the colour and personality of your company; if it allows you to hide behind virtual walls so that you don't have to have that uncomfortable conversation – then you've lost the war.
To really get the best out of your marketing recruitment process means to take yourself and your fellow staff out of your comfort zone. It may feel a little like bathing a cat in January, but it will be worth it in the end.
Be kind, be flexible, be honest and be quick.
The results will speak for themselves.