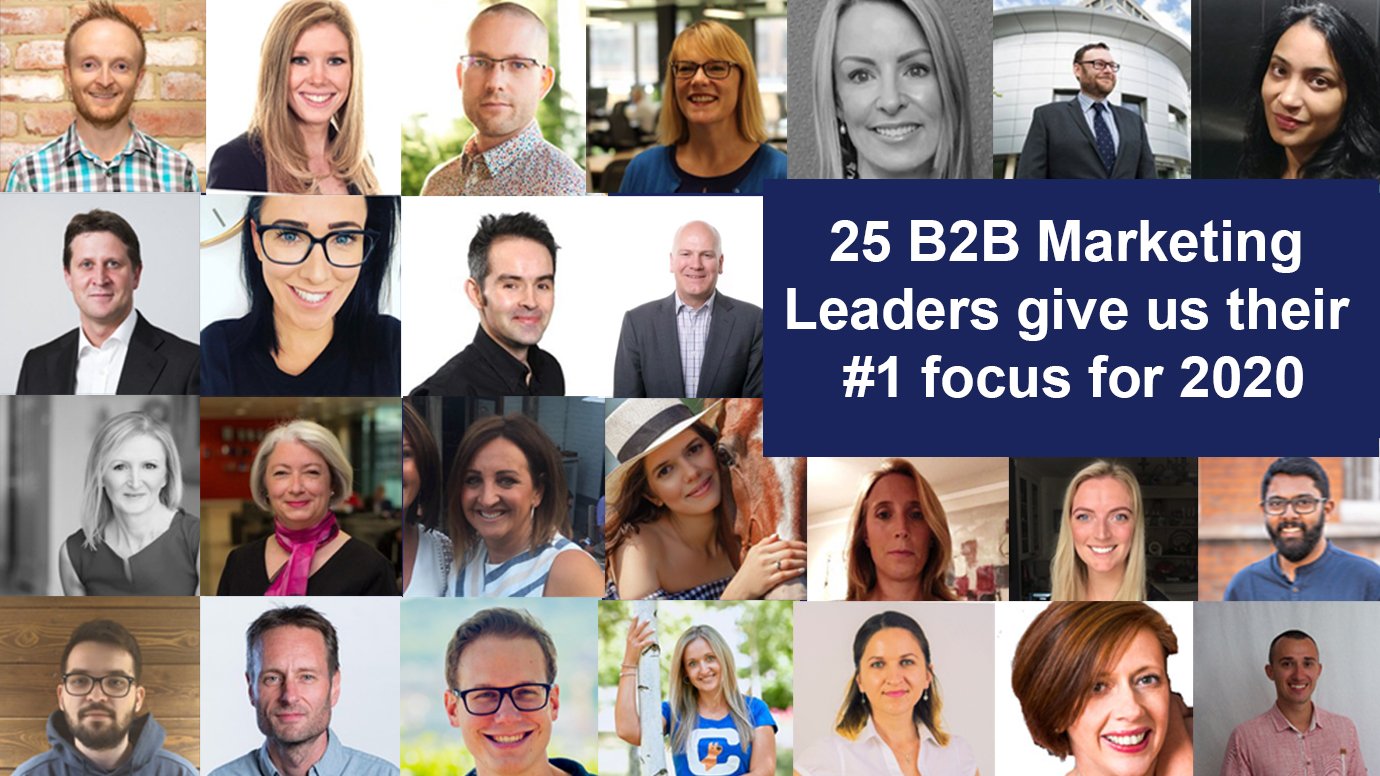 The best B2B marketers have to be great at many things today, and one of those is being able to prioritise.
There are so many tactics to choose from, systems to validate and implement, without even thinking about the different directions they can often be pulled in by the leadership and sales team.
In fact, does a B2B marketers 'to-do list' ever get completed? I doubt it..
So, given we're about to close out the year, we wanted to hear from some B2B marketing leaders about what their #1 focus will be in 2020.
With the hope that hearing what your peers will be focussing on will ignite some ideas and help you go from strength to strength.
---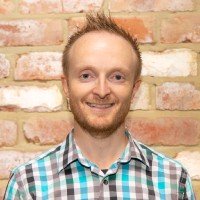 Nick Roberts is Head of Marketing at Global App Testing
What is your #1 focus for 2020?
My 2020 focus is without a doubt scaling demand generation programs across the channels which deliver the best customer acquisition costs to lifetime value ratios. This means being data-driven and very clear on the conversion rates between each stage of the funnel.
---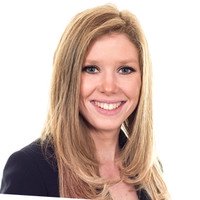 Beth Redpath is VP Marketing at mTab
What is your #1 focus for 2020?
My focus for 2020 is hyper-personalisation. The clients and prospects that interact with brands expect a consistent personalised journey across all mediums and as B2B marketers, we have to strive to deliver just that.
---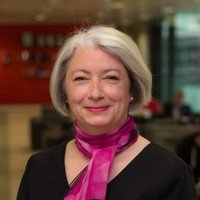 Andrea Clatworthy is Head of Account Based Marketing at Fujitsu
What is your #1 focus for 2020?
My #1 focus is to continue to drive customer obsession and to ensure our marketing aligns to the 'new' 4 P's – Personalised, Proactive, People influenced and Proven.
Why? Because buyers want it and it delivers results.
---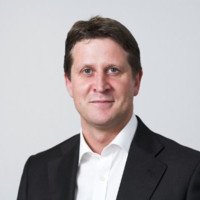 Declan Mulkeen is CMO at Strategic IC
What is your #1 focus for 2020?
It's difficult to choose one focus area for 2020 when we will be working on a number of key strategies as part of the Agency's 2020 plan – helping our clients to grow with innovative and impactful marketing programs, continuing to build the brand, sharing great stories of our client work, harnessing new martech, etc.
But if I had to choose just one focus that would be the continued development and roll out of our range of Account-based Marketing programmes. We've seen a huge increase in interest from clients and the wider market for ABM and how it can be deployed to maximum effect.
We recently co-presented a seminar with one of our ABM clients, Acxiom at the B2B Marketing ABM Align and Accelerate conference. The seminar, ABM in Action: How Acxiom built a sales pipeline in 120 days, highlighted how a blended ABM programme can rapidly drive sales pipeline.
A recent study from ITSMA indicated that 76% of marketers plan on increasing their ABM budget in 2020. This data point certainly validates our focus and that of our clients for 2020. We are bringing to market a number of ABM innovations including the integration of buyer intent data and account tiering so 2020 should be an exciting year for Strategic IC. I think the best place for anyone interested in learning more about ABM and how it can help any B2B organisation accelerate its growth is by watching this video of ABM in Action. Hope you find it helpful.
---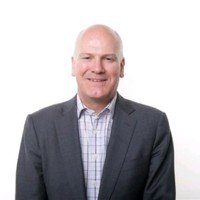 Richard Ashley is EMEA Marketing Director at Dynatrace
What is your #1 focus for 2020?
My #1 focus is to make sure our target personas are being presented with the most appropriate content and experiences in the most engaging form.
Whether this be through the use of more targeted video marketing to showcase customer stories or ensuring that we deliver a more personalised experience at key events.
As usual this will all be brought back to ensuring that in everything myself and the team plan and execute we are able to demonstrate back to the business the value that these activities will have had on the commercial objectives of the business.
---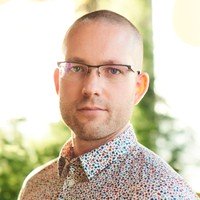 David Howard is Head of Marketing at RI
What is your #1 focus for 2020?
My #1 focus for Q1 2020 is to produce a clear and compelling value proposition that resonates internally and externally. Not an easy task for a B2B retail data analytics solution provider with a diverse portfolio of products and customers.
Why? A value proposition is the core of a business' competitive advantage. It clearly articulates why someone would want to buy from our company instead of a competitor.
It's also one of the most important conversion factors. A great value proposition could be the difference between losing a sale – and closing it.
Great examples include: InfusionSoft, Stripe, Shopify, KISSmetrics and SoundCloud.
---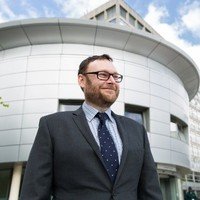 John McCann is Senior Director of Marketing (Global) at Bridgehead Software
What is your #1 focus for 2020?
My no.1 priority for FY20 is ABE – account based engagement.
I am consciously distinguishing ABE from account-based marketing (ABM) and account-based selling (ABS) as, not only are they misused terms (everyone has their own definition of what they mean), but they focus on bring the sole responsibility of 'marketing' and 'sales' respectively. And I don't believe this is helpful.
To leverage the best of the people and resources we have, we need the functional disciplines to come together from across the organisation and work in unison to leverage their combined skills and expertise to deliver insight and create value for our strategic prospects and customers.
---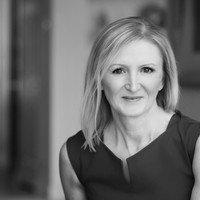 Jill Pringle is CEO & Founder of Brand Symphony Marketing
What is your #1 focus for 2020?
My number 1 focus will be building a clearer marketing funnel off the back of this year's brand-led activities.
It's about 'orchestrating' the on and offline content I now have – book, workshops, online coaching, videos – to make a better journey for me and my customers – and being able to link that to my sales targets.
---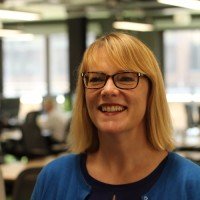 Gemma Telford is Founder at She/her
What is your #1 focus for 2020?
For me, I think 2020 will be a year of collaboration and realising the value of true partnerships.
We've all been talking about sales and marketing alignment and an account-based approach but I think this upcoming year will see a realisation that we can deliver better results together.
Not only do we see better success when sales and marketing teams work more closely together to drive activity in top accounts, I am starting to see this approach extending out into the IT channel more widely.
I've always had a particular interest in partner marketing and I'm seeing real results where vendors put the time and money behind key partners, helping to develop a truly joint go to market approach. This no longer means providing a toolkit of collateral that can be re-badged for everyone, but working with a smaller number of high value partners to provide a tailored approach that builds on the strengths of both the vendor and the partner and recognises their joint value for the end customer.
The through-partner global ABM program I instigated while at Sage recently picked up a B2B Marketing award in the Best Channel Marketing initiative category and I think that shows that the real value of partners in the channel is starting to become recognised! Perhaps 2020 will be the year when partner marketing comes of age!
---
Emma Acton is Senior Director of EMEA Marketing at TIBCO Software
What is your #1 focus for 2020?
I'd say my biggest focus is expanding ABM beyond just marketing to ABX (Account Based Everything) that collaborates with many other customer touching teams to deliver customer delight, pipeline and penetration in accounts.
---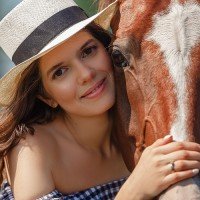 Alex Tachalova is Founder at Digital Olympus
What is your #1 focus for 2020?
Currently, my next big thing is to produce more educational content on how to do link building through email outreach.
Some time ago I published an email outreach guide, and I plan to continue adding chapters to it and updating it as I go.
By the way, for those marketers who are like me and don't really have tons of resources, that might be a good strategy to follow. Just publish one guide with a list of chapters that are coming soon and update it over time.
---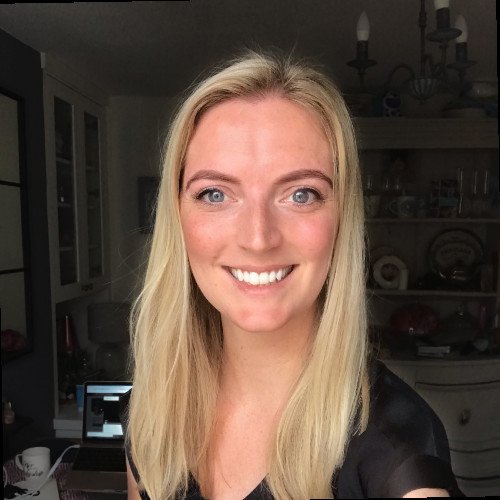 Pippa Grayshon is Director, Customer Marketing at Tradeshift
What is your #1 focus for 2020?
We have a few focused strategic initiatives for 2020, but they all fall under one header – *Customer Obsession*.
Which is increasing experience for existing users of our tech (tracked with NPS), legitimising Tradeshift in our growing customer community and moving customers to the latest and greatest product offering…
---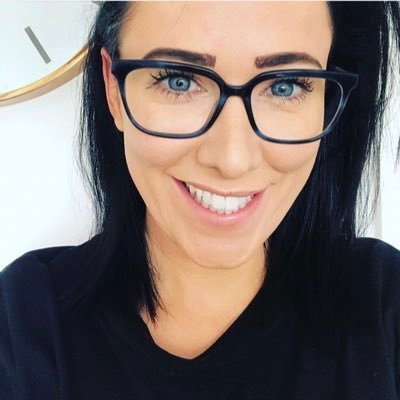 Katie Colbourne is Senior Manager, Acquisition Marketing at Basware
What is your #1 focus for 2020?
My number focus for 2020 is how to make all the insights and data that us B2B marketers can now get, actionable.
There is a wealth of data we can now get our hands on as B2B marketers, from intent data to engagement and firmographic data – but the tricky part is applying and using that data at the right point of the journey.
As companies try to scale ABM and increase personalisation, context and relevancy – the relationship between sales and marketing has never needed to be stronger as we decipher which parts of the journey each data and insight piece enriches – together.
---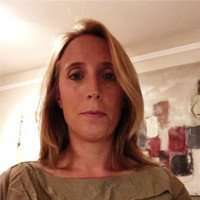 Amanda Holmes is EMEA Marketing Director at Alaris, a Kodak Alaris Business
What is your #1 focus for 2020?
My #1 focus next year will be to segment the strategy to target existing versus net new customers.
Why? Because we have to talk to these sets differently and our installed base is a gold mine we currently don't invest enough time into.
---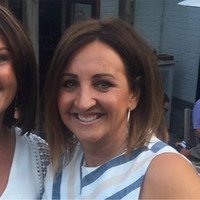 Rebecca Barnett is an EMEA Marketing Director
What is your #1 focus for 2020?
My #1 focus for 2020 is to show my team that leading with kindness at work is more important than anything.
We seem to have lost our way in the tech industry and whilst we teach our children to be kind, we seem to forget to behave like that at work. It needs to change – being kind is just as important as being a good marketer.
---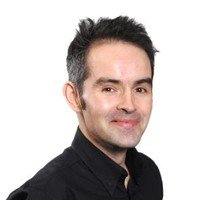 Stephen Crawley is Head of B2B Marketing at Digital Science and Research Solutions
What is your #1 focus for 2020?
I think the use of AI and machine learning routines and keyword analysis through the web and networks to find buyer intent data and insights, will be a key topic to look at in 2020.
Being able to understand which organisations are researching under served problems and technology solutions that are relevant to your business at the earliest possible stage may give strategic B2B marketers key competitive advantage and vital firmographic insights.
These insights will help them build great account-based marketing programs to target the decision making units in these prospective buyer organisations.
The first challenge is to be able to pinpoint the right buyer intent data provider and to be certain through rigorous audit that their approaches are GDPR-compliant and respect the privacy of individual users, and the second is to be able to provide them with comprehensive search keyword ontologies that will correctly map potential purchasing organisations to your company's products and services.
---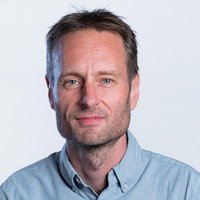 Darren Atkins is Head of Campaign Strategy and Demand Generation at Travelport
What is your #1 focus for 2020?
My number one focus for 2020 is the same as it is every year – generating measurable impact from marketing! There are three key areas I need to improve in my current role to achieve this:
1) increase alignment with sales teams, understanding their commercial objectives and helping them understand how and where marketing can contribute
2) address current gaps in end to end reporting to accurately measure ROMI
3) improve capabilities in ABM and increase the number of successful ABM campaigns
---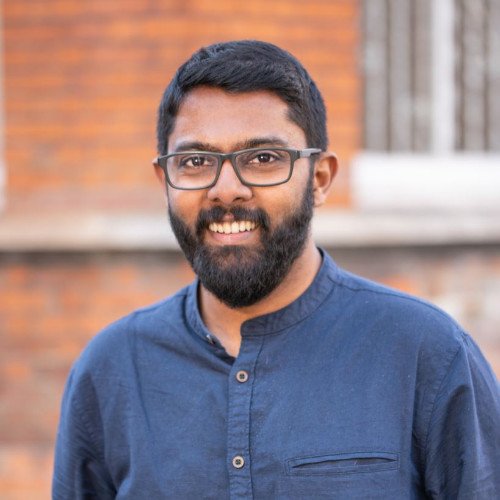 Kartik Krishnan is Head of Growth at Headstart
What is your #1 focus for 2020?
My #1 focus in 2020 will be sales enablement. In particular, facilitating opportunity movement down the pipe with highly personalised campaigns.
---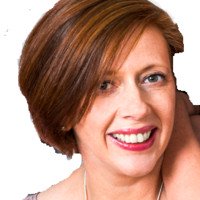 Claire Pitman-Massie is Director of Field Marketing, EMEA at Thales eSecurity
What is your #1 focus for 2020?
Obtaining "a quality lead/ enquiry" is getting more and more difficult for technology marketeers. While some would argue we have all the latest gizmos and gadgets and techniques at our fingertips, the reality is, our audience whomever they may be, are like us, saturated with message overload.
As a result, it is all too easy to click delete, ignore the call, tear up a piece of direct mail and take whatever action is necessary to clear our minds to focus on the important things in our daily working lives.
I am as guilty as the next person. I shy away from social media, attacking it in spurts, I delete emails and never answer an unknown call or respond to voicemail. In short – I hate people like me!!
For technology marketeers, 2020 could be a game changer. GDPR (remember that) has not really sunk its teeth into our world BUT we must at all costs be cognisant of its impact and apply it as the best practice foundation for approaching our target audiences with respect and consideration at all times.
Rolling out a single linear campaign has lost its edge. Nurture tracks to convert leads to MQLs and add prospects to sales funnel just doesn't cut it through the Inbox any more.
We will probably never return to the days of the era of mass direct mailing in the 1990's (for those of us old enough to remember them), but think about how you feel when something other than a brown envelope, or more recently an election vote declaration, dropped through your letterbox. Feels good doesn't it?
Personally I don't like being pitched via social platforms – they don't know me, my business, my objectives or my goals – so like the people I too am trying to target, I ignore them.
I know I'm painting a pretty bleak picture, but it doesn't have to be that way.
My prediction for 2020 Technology Marketeers or rather my decree is to get us all to think about how we approach our audience. Multi-faceted targeted campaigns will increase. Campaigns that are smaller in data size (dependent on your market), the old adage of quality over quantity will raise its head once again – the objective to have no more leads left dying in the CRM lead queue.
We will see more campaigns that follow multiple outreach techniques, embracing all that our new decade has to offer and the audiences we seek to sell to. This would include targeted digital and social campaigns, direct mail (small in quantity big on impact), peer group engagement (ideally face to face), succinct assets that can be absorbed quickly on any device. The focus should be on sharing relevant assets and messages at the relevant time in order to influence our target audiences, moving them into the sales funnel.
I believe this approach will result in better campaign elements, a truly end-to-end journey for the recipient offering guidance as all good marketing Sherpas should. Not only will this bring your organisation brand credibility and trust, but ultimately the reward of what we are here to do – open doors to new opportunities, making a significant impact on pipeline and revenue growth.
Don't forget to test and measure along the way, not just financially, but also the sales cycle, social adoption and engagement. Get your KPIs in place before going live and test a small pilot. Only by doing this can you ensure the best opportunity for success.
2020 will be exciting, embrace it with gusto – it's sure to be a hell of a ride!
---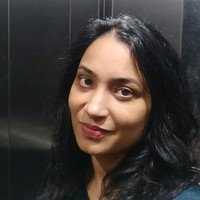 Akshatha Kamath is Head of Content Marketing at MoEngage
What is your #1 focus for 2020?
Content Marketing has moved from "good-to-have" to a "must-have" team within the marketing function and has taken center-stage in any brand's marketing strategy.
The team sizes are growing and brands are willing to invest more and more both in the production and distribution aspects of content.
My #1 priority for 2020 is to build a strong content marketing team of experts in everything content. My focus has shifted from building a team of writers, to putting together a team of storytellers and strong marketers.
To stay ahead in 2020, content marketing teams will need strong skills in strategy, ideation, writing, editing, video, design, project management, and marketing – and that's the team I aim to build for 2020.
---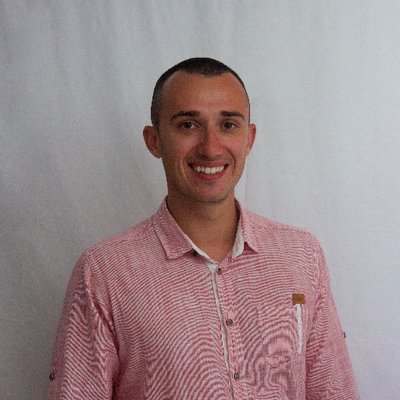 Georgi Todorov is a Link Building and Blogger Outreach Specialist
What is your #1 focus for 2020?
The way the internet is changing in the past few years, SEO is developing and changing as well. To stay at the top of the search results on search engines, you need to keep up with changes and use modern SEO techniques.
If you keep using the traditional SEO techniques, then you may end up penalized. Google is smarter than before and with its new algorithms, it can now understand better the content and other user-related queries. If you want to be successful with your SEO campaign, adopting new SEO techniques is a must. Be sure that you keep yourself up-to-date about the latest updates because if you miss any of the major updates, you might lose a lot of traffic.
---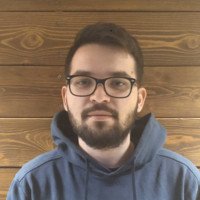 Nick Dimitriou is Head of Growth at Moosend
What is your #1 focus for 2020?
As 2020 is a couple of weeks away, marketers have to figure out what their next digital marketing goal will be. For me, one of the biggest challenges of 2019 was SEO. From what we've seen so far with Google's changes, I believe that SEO is bound to become far more complex.
Due to the rise of featured snippets, Google's Local Packs, graphs, etc. more than half of all searches are now "zero-click searches," meaning that our visitors won't even bother to click on our webpage to find the information they need. While these visitors searching casually for information have a low chance of converting, thinking that these clicks don't matter for organic traffic is the first thing I'd like to challenge.
To turn visitors into customers, we have to leverage the power of SEO. SERPs, in this case, are the perfect way to boost our brand awareness and slowly turn those visitors into supportive customers. Since it can only take a single piece of information to pique on a visitor's interest and make them click, focusing on leveraging rich snippets and "zero-click searches" will be my main concern for 2020.
---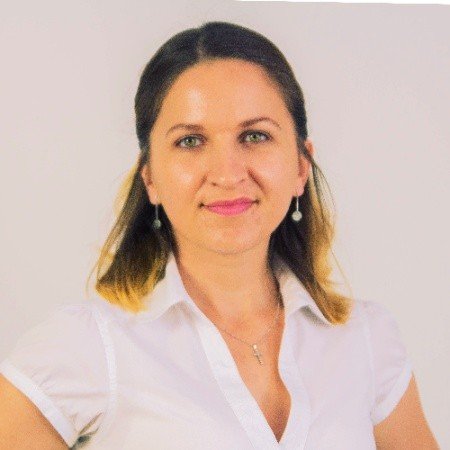 Oksana Chyketa is Marketing Specialist at Albacross
What is your #1 focus for 2020?
Content remains to be one of the most effective marketing channels for attracting and retaining a clearly defined audience. Although content marketing is not a new channel, there is a wide range of marketing tactics to experiment with since content marketing is most effective when distributed in various formats and across multiple platforms.
I strongly believe that content marketing will continue evolving in 2020 and creating the result-oriented content will be one of the tactics worthy to try (or proceed in our case). So, our #1 focus for 2020 is the optimisation of our content marketing strategy – creating content that helps readers get faster results in particular.
Actually, we've created a filterable list post recently that enables our audience to skip not relevant list items and focus only on the desired results based on their preferences. This post has proven to be a successful one so far. That's why I think this tactic is definitely worth proceeding with.
---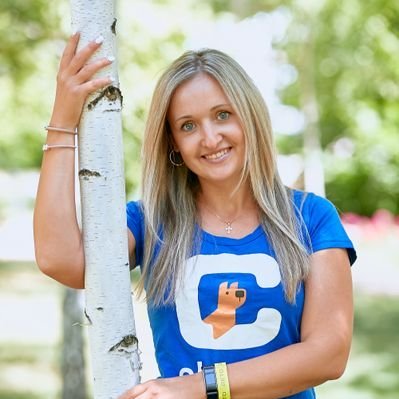 Anastasia Matveeva is Marketing Manager at Chanty
What is your #1 focus for 2020?
Our #1 focus in digital marketing for 2020 is to diversify our marketing efforts. For now, we mostly focus on organic traffic and SEO which brings us plenty of customers every month.
However, as the most recent Google algorithm update has showed us, you can lose tons of traffic overnight just because Google has changed its ways. So, we are focusing on growing in other marketing disciplines, such as email marketing, webinars, affiliate marketing and doubling down on social media.
We learned not to put all of our eggs in one basket so we are planning to do a multitude of activities besides SEO in 2020, to cover all fronts.
---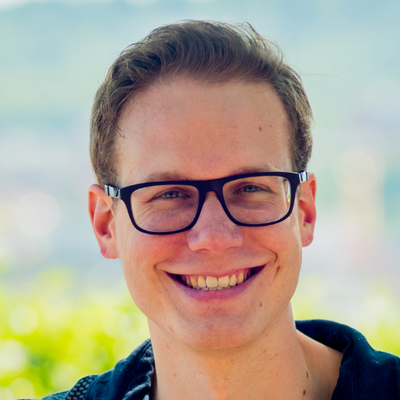 Steven van Vessum is VP of Community at ContentKing
What is your #1 focus for 2020?
In 2020 I'll go to pursuing conference speaking engagements.
Speaking at conferences is something I love doing, and it furthers both my personal brand and ContentKing's brand. It's a win-win!
I expect 2020 to be even more about the relationships you build, both online and offline and conference speaking contributes to both.
---
We hope this blog has given you some ideas for your focus in 2020.
And best of luck with your marketing from us!